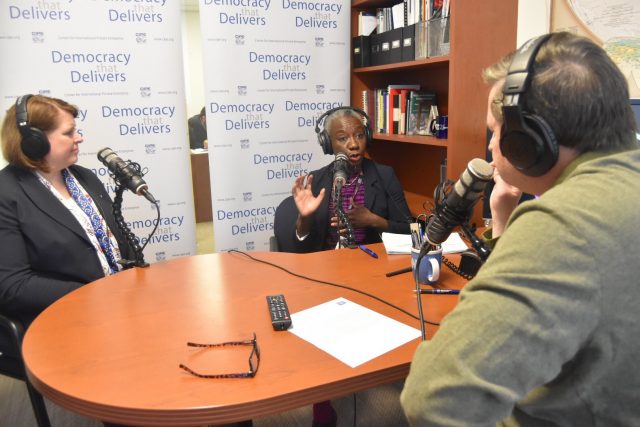 Women encounter similar struggles in both political organizations and business associations when attempting to enter these heavily male-dominated structures. Sandra Pepera Director for Gender, Women and Democracy at the National Democratic Institute (NDI) is an advocate for gender mainstreaming women into positions of leadership, especially in politics and business.
On this episode of Democracy that Delivers, Sandra Pepera joins Barbara Langley, Director of CIPE's Center for Women's Economic Empowerment, and host Ken Jaques, to talk about broader inclusion dynamics in politics and business. Sandra emphasizes that women represent a multitude of identities because women are 50% of all marginalized populations. Unfortunately, women, especially young women and women of color, often become victims of cyber bullying when expressing their political views online. Women leaders are particularly vulnerable to the weaponization of social media, but as we continue to challenge gender roles and expectations we can change the attitude and response towards women leadership.
Want to hear more? Listen to previous podcasts at CIPE.org/podcast.
Subscribe to the podcast on iTunes or on your Android device.
Like this podcast? Please review us on iTunes.