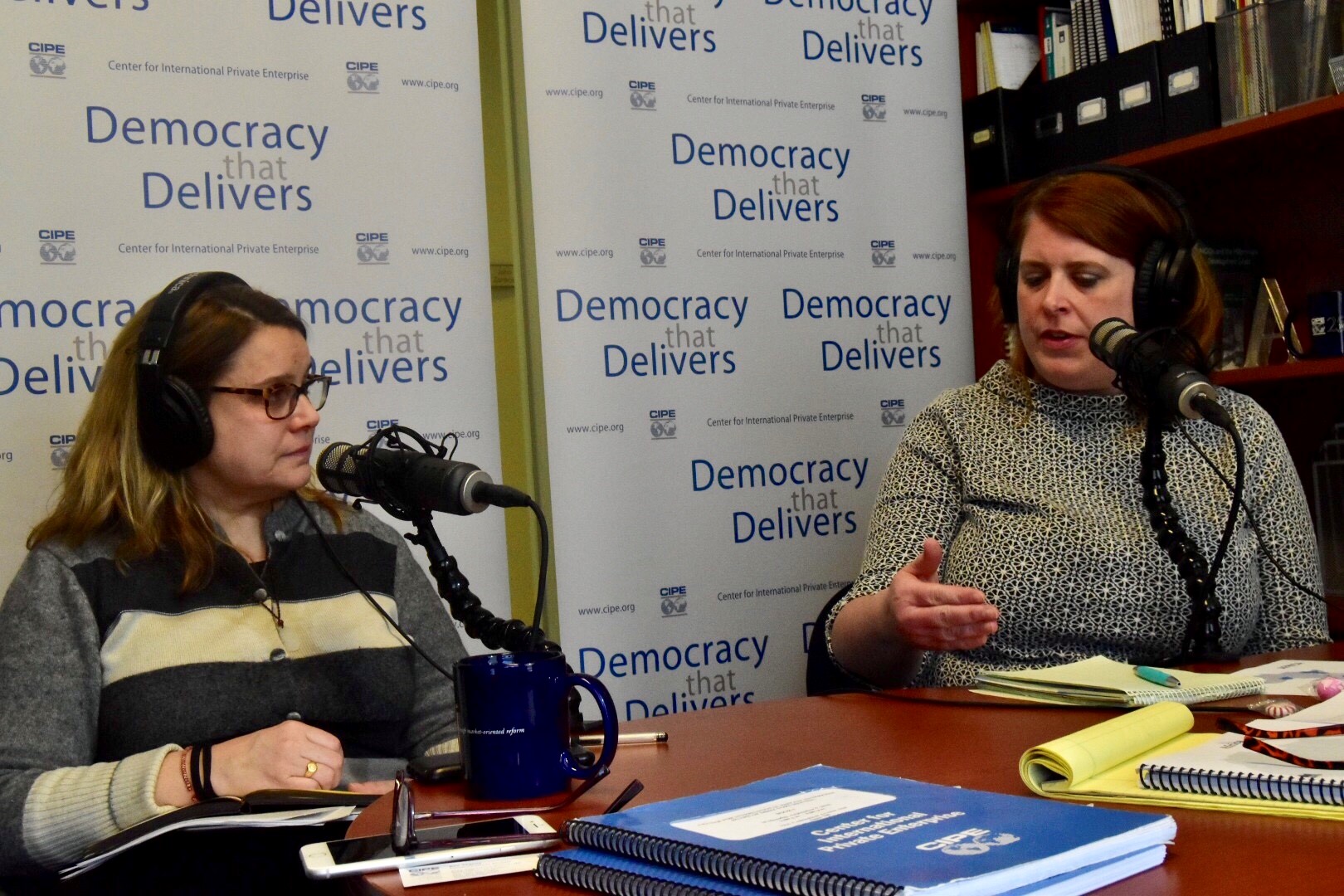 For International Women's History Month, Democracy That Delivers will feature podcasts for CIPE's Center for Women's Economic Empowerment every week of March.
Robin Runge is the senior gender Specialist at Solidarity Center, another core institute of the National Endowment for Democracy (NED). She is an expert on the development of policies and laws domestically and internationally to address the impact that gender-based violence and other equality issues have on women in the workplace. The Equality and Inclusion Department at Solidarity Center works to empower women to be able to confront and challenge global systems that subject them to discrimination in the workplace.
During this podcast, Runge, along with Barbara Langley, Director of CIPE's Center for Women's Economic Empowerment, and host Ken Jaques, discuss the effects of violence in the world of work. They discuss the International Labor Organization's (ILO) new legally binding convention on violence in the workplace, which is expecting an upcoming vote in the summer. The convention would strengthen and advance the #MeToo movement in three important ways.
Want to hear more? Listen to previous podcasts at CIPE.org/podcast.
Subscribe to the podcast on iTunes or on your Android device.
Like this podcast? Please review us on iTunes.