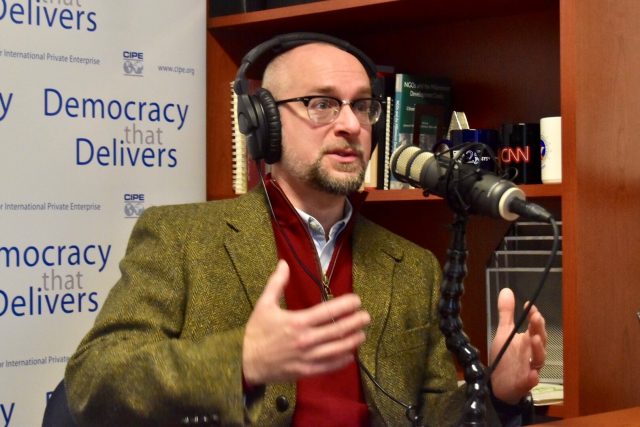 There is no doubt that anti-corruption practices are an important investment for companies of all sizes. Many transnational companies are investing both time and effort on anti-corruption and compliance for reasons such as fear of being fined, protecting their reputation, or simply believing it is the right thing to do.  In 2018, enforcement of the Foreign Corrupt Practices Act (FCPA) was at a record high.
William Steinman, one of the leading FCPA lawyers in the U.S. at Steinman & Rodgers LLP, is joined by CIPE Global Program Director Anna Kompanek, and host Ken Jaques. Steinman believes that international business will improve if we continue to encourage and have conversations on anti-corruption practices and compliance with FCPA.
Want to hear more? Listen to previous podcasts at CIPE.org/podcast.
Subscribe to the podcast on iTunes or on your Android device.
Like this podcast? Please review us on iTunes.