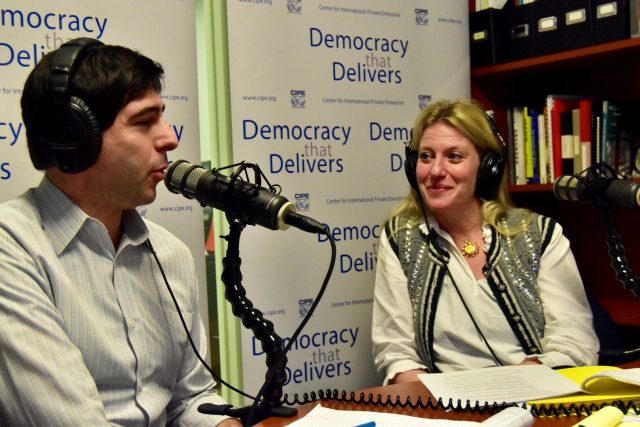 Katrin Kuhlmann, President and Founder of the New Markets Lab (NML) and Lecturer on Law at Harvard University, joins co-host Marc Schleifer and host Ken Jaques in this week's Democracy that Delivers.
Kuhlmann dives into how NML  came to be, and how her early career working in the trade and development sectors shaped what it is today. NML is a non-profit law and development center, and has worked closely with CIPE to develop projects in the field of technology. A recent study co-authored between CIPE and NML titled Digital Economy Enabling Environment Guide: Key Areas of Dialogue for Business and Policymakers was recently released.
"In the broader context of some of these pressing development issues, we asked ourselves how could you try to make a difference at an enterprise level, that would then translate all the way back up into these bigger policies?"
Want to hear more? Listen to previous podcasts at CIPE.org/podcast.
Subscribe to the podcast on iTunes or on your Android device.
Like this podcast? Please review us on iTunes.