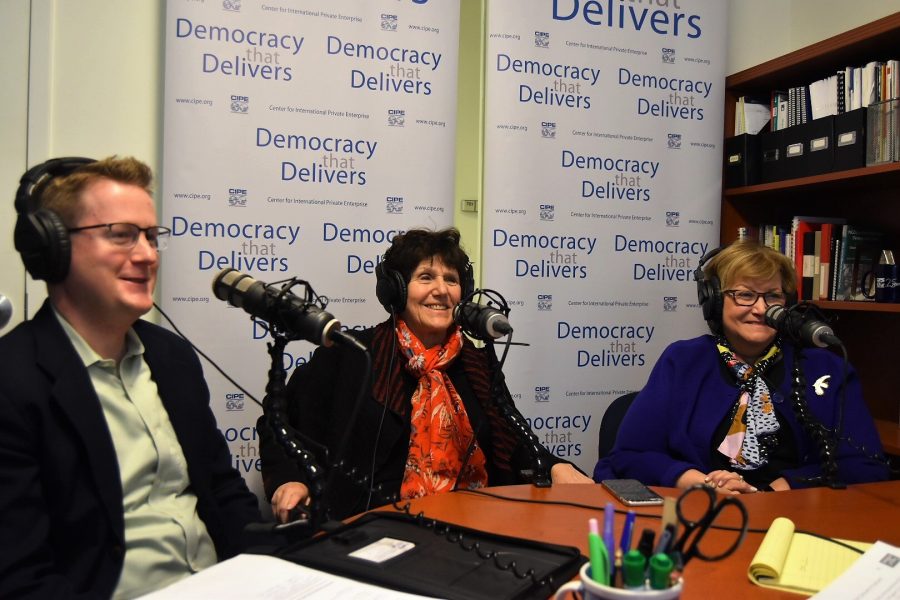 Food is a common language and the Livelihoods Innovation through Food Entrepreneurship (LIFE) Project understands the power gastrodiplomacy has of bringing everyone to the table. The LIFE project supports and encourages entrepreneurship, job creation and cross-cultural engagement in the food sector.
Joan Nathan, Cookbook Author and Advisory Council member of LIFE Project, and Johanna Mendelson Forman, PhD, Distinguished Fellow at the Henry L. Stimson Center and CIPE's Consortium partner on the LIFE Project, join co-host Stephen Rosenlund and host Ken Jaques to discuss how the LIFE Food Enterprise Center (FEC) is building food businesses and creating sustainable livelihoods in Turkey. These efforts have transformative effects for refugees and their host communities by building relationships through food.
Want to hear more? Listen to previous podcasts at CIPE.org/podcast.
Subscribe to the podcast on iTunes or on your Android device.
Like this podcast? Please review us on iTunes.
Published Date: January 30, 2019