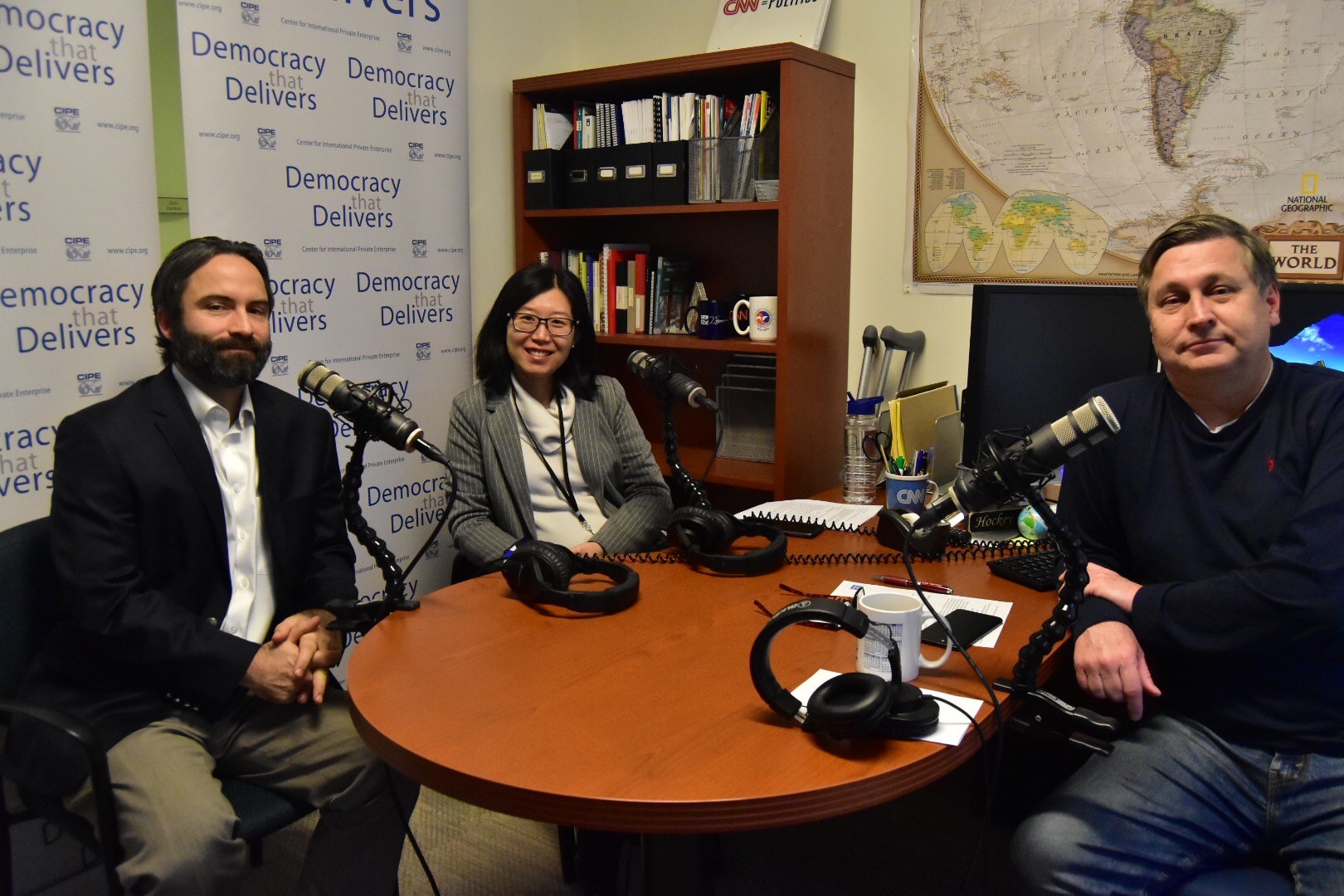 Many observers believe that China's Belt and Road Initiative is a vast, well-laid and finely orchestrated plan to extend Chinese hegemony over much of the developing world. However, some argue that the BRI is just a vision, not a coordinated plan.
Andrew Davenport, Chief Operating Officer of RWR Advisory Group, joins Catherine Tai, CIPE's Asia Program Officer, and host Ken Jaques to discuss the role the Belt Road has in promoting Chinese "corrosive capital." They discuss the challenges that will likely become more intense in 2019 with regard to Chinese activity in the tech sector. Furthermore, Davenport mentions some of the work RWR has accomplished with their program IntelTrak, which is the most comprehensive global data set of Chinese and Russian business transactions to date.
Want to hear more? Listen to previous podcasts at CIPE.org/podcast.
Subscribe to the podcast on iTunes or on your Android device.
Like this podcast? Please review us on iTunes.