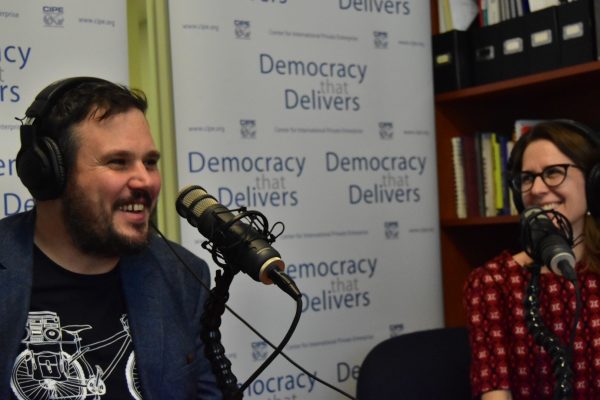 Darko Brkan, founding President of Zašto ne, joins host Ken Jaques and Regional Director for Europe and Eurasia Natalia Otel Belan in a timely discussion on the current political and economic landscape in Bosnia and Herzegovina, and what some of the greatest barriers to progress are. Brkan shares his view about the integral position of civil society and the business community, and how Zašto ne's work contributes to positive change in civic participation. Zašto ne, which means "Why Not" in Bosnian, is a Sarajevo-based nongovernmental organization promoting civic activism, government accountability, and the use of digital media to deepen democracy. With CIPE's support in 2018, Zašto ne launched a Tax Calculator and a Vote-O-Meter, aimed at helping to improve the citizens' understanding of and interest in economic reforms.
Want to hear more? Listen to previous podcasts at CIPE.org/podcast.
Subscribe to the podcast on iTunes or on your Android device.
Like this podcast? Please review us on iTunes.