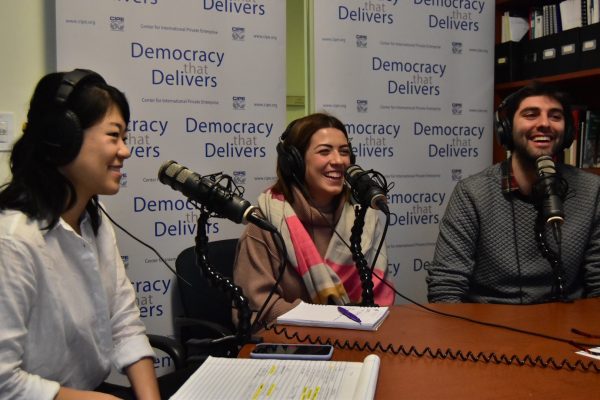 Go around the globe in 30 minutes with Democracy That Delivers host Ken Jaques and three emerging leaders at CIPE: Victoria Tellechea-Rotta, Max Scherzer, and Tracey Fung. The Program Assistants share insight about top CIPE programs and innovations during 2018, as well as information about new endeavors.
Victoria flags ground-breaking anti-corruption and compliance work in Latin America and the Caribbean. Max discusses the transition CIPE has experienced with its various partners in Asia and the Pacific over the past year. Tracey, just back from Papua New Guinea, reveals new details about a cutting-edge women's economic empowerment program there that may serve as a model in other countries.
Want to hear more? Listen to previous podcasts at CIPE.org/podcast.
Subscribe to the podcast on iTunes or on your Android device.
Like this podcast? Please review us on iTunes.