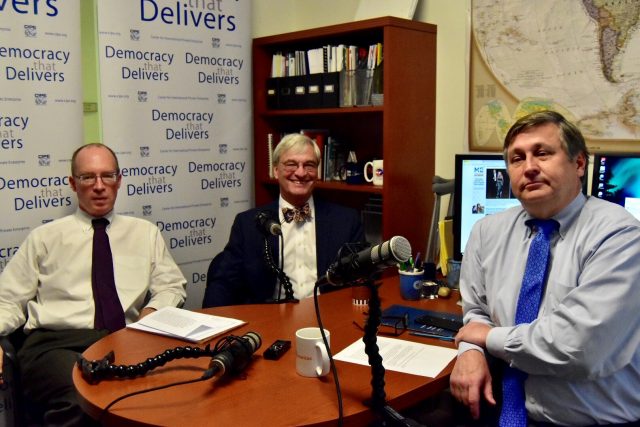 This week on Democracy That Delivers, host Ken Jaques is joined by Frank Brown, CIPE's Director for the Anti-Corruption and Governance Center (ACGC), and guest Jonathan Rusch, lawyer, consultant on corporate-compliance issues, and Adjunct Professor at Georgetown University Law Center. Rusch is also the editor of Dipping Through Geometries, a blog focusing on law and compliance issues, and the retired Senior Vice President and Head of Anti-Bribery & Corruption Governance at Wells Fargo.
In this special episode, Rusch discusses how organizations, corporations, governments and leaders can achieve a culture of compliance. He also shares his insight on the four steps to moral ambition:
compliance
moral understanding
moral maturity
moral ambition
This special Democracy that Delivers podcast is part of an ongoing series organized by CIPE's Anti-Corruption & Governance Center.
Want to hear more? Listen to previous podcasts at CIPE.org/podcast.
Subscribe to the podcast on iTunes or on your Android device.
Like this podcast? Please review us on iTunes.