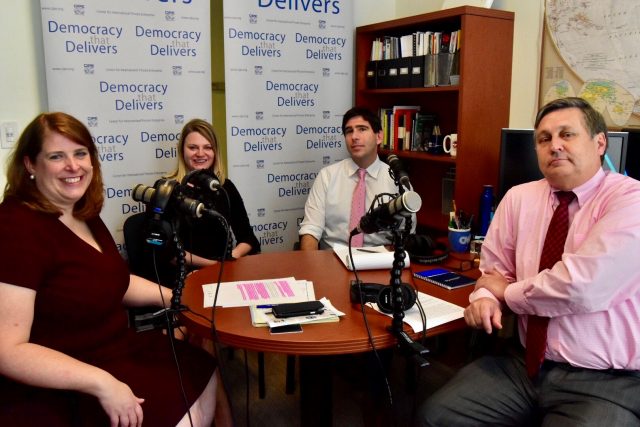 This week on Democracy That Delivers, host Ken Jaques is joined by three guests with a strong and diverse background in women's issues and programming. Valerie Dowling, the Director of the International Republican Institute's (IRI) Women's Democracy Network, Barbara Langley, CIPE's Director of the Center for Women's Economic Empowerment, and Marc Schleifer, former Regional Director of CIPE's Europe, Eurasia and South Asia department.
Dowling and Langley discuss future plans for joint initiatives in women's programming between sister institutes IRI and CIPE, stressing that the expertise provided can ensure economic and political empowerment go hand in hand to remove barriers for women around the world. Schleifer discusses his experience working with Selima Ahmad, a long-time CIPE partner who successfully began and now presides over the Bangladesh Women Chamber of Commerce and Industry (BWCCI).
Want to hear more? Listen to previous podcasts at CIPE.org/podcast.
Subscribe to the podcast on iTunes or on your Android device.
Like this podcast? Please review us on iTunes.