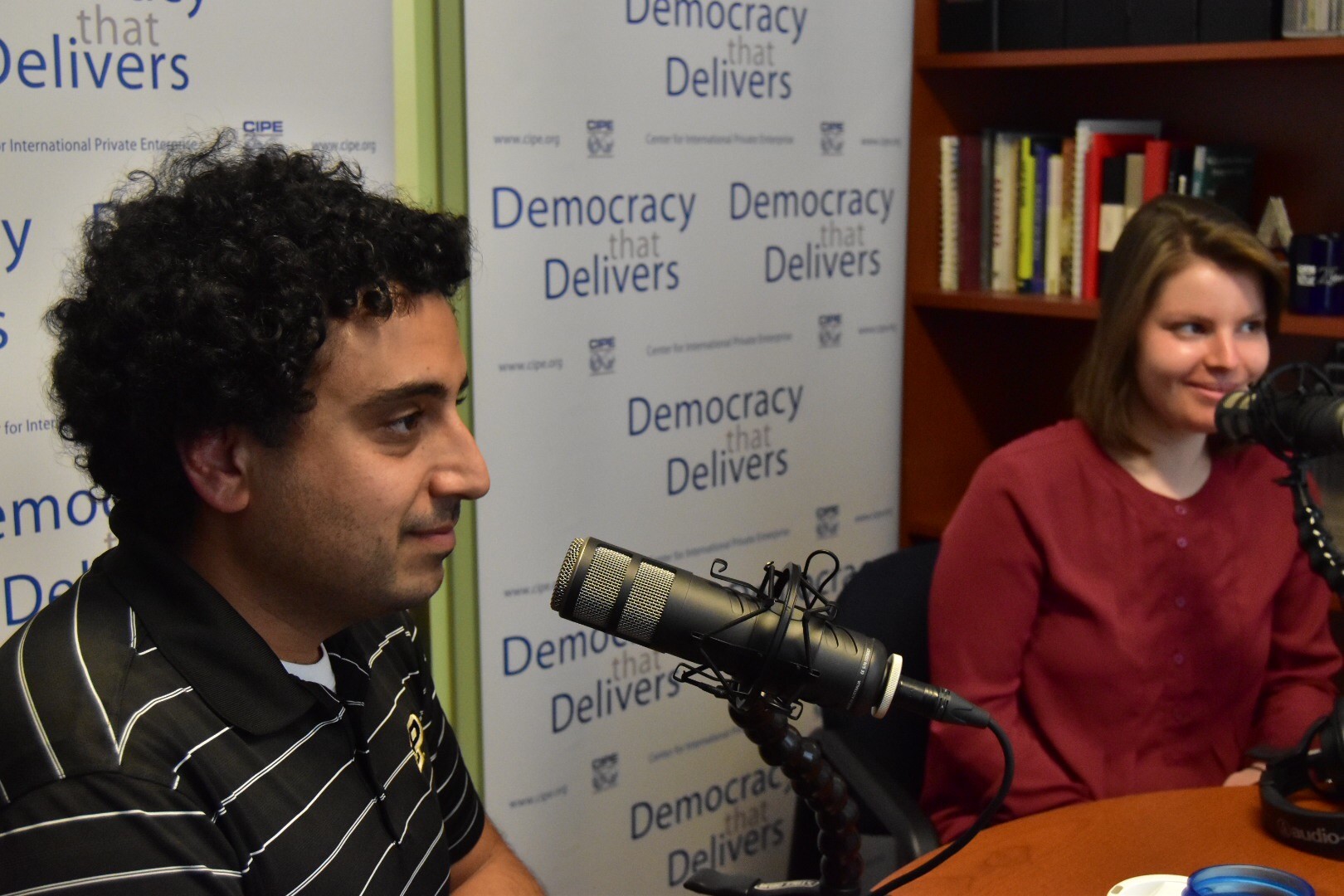 Technology has become a driver and an essential part of entrepreneurship. Entrepreneurship in the Financial Technology (or FinTech) sector, in particular, has been undergoing a rapid transformation thanks to the growing prevalence of the digital economy.
On this special Democracy That Delivers podcast, we highlight the future of entrepreneurship as part of Global Entrepreneurship Week. We are joined by DFS Lab's Entrepreneur-in-Residence Dan Kleinbaum, and is joined by CIPE's Program Coordinator for Africa, Hanna Wetters. Kleinbaum discusses his experience working in the space of emerging markets and financial services, and the growing opportunities he sees are "unlocked" thanks to services like digital payments being developed in countries such as Bangladesh and Kenya. Hanna Wetters shares how CIPE works within this environment to provide solutions to increase business advocacy. She highlights a guidebook recently launched by CIPE to help business communities, regulators, and civil society navigate the digital economy field – a key aspect of entrepreneurs' futures.
Want to hear more? Listen to previous podcasts at CIPE.org/podcast.
Subscribe to the podcast on iTunes or on your Android device.
Like this podcast? Please review us on iTunes.