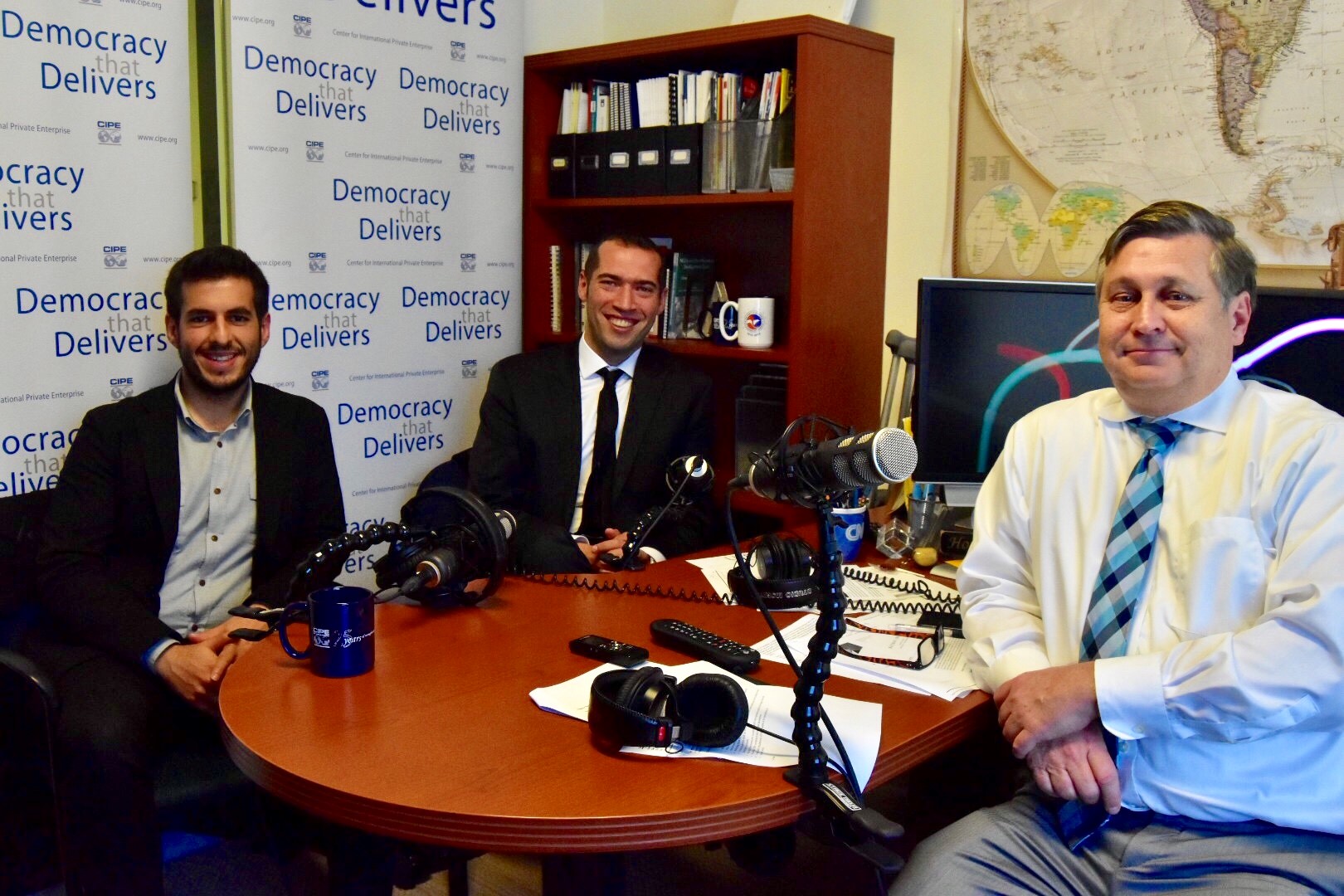 Data transparency and access to open data sources have become increasingly timely issues around the world. CIPE Partner On Watch (İzlemedeyiz) is one of the leading organizations in analyzing data to help boost transparency and accountability that promotes capacity building and good governance in Turkey. Baybars Orsek, Chairman of On Watch Association, and Batuhan Ersun, General Coordinator of On Watch Association, join host Ken Jaques to discuss how their replicable association model helps make data more accessible to all citizens.
Want to hear more? Listen to previous podcasts at CIPE.org/podcast.
Subscribe to the podcast on iTunes or on your Android device.
Like this podcast? Please review us on iTunes.