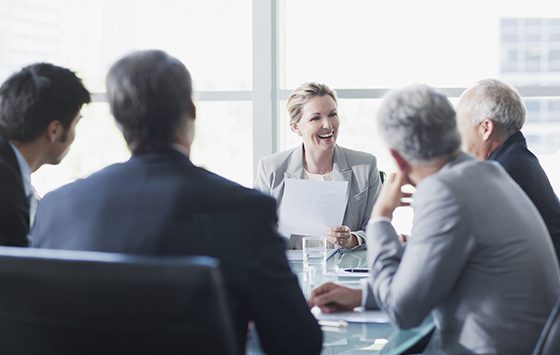 This article was originally published in Multi-Briefs.
"Are we the best we can be?" It's a question boards and association executives should contemplate.
There are many roads to excellence. Begin by considering what's best for the association. Some programs focus on the organization and others the individual.
What are the associated costs and how much time will it take? What will be the return on investment for the cost of time and fees? Which platforms for excellence positions the organization to advance its desired outcomes?
For instance, is the organization looking for an award that will be respected by the state government and media? Or maybe it's something that will influence membership? Is the award a local, state, national or global commendation?
Internationally, there are numerous authorities that promote excellence:
ISO — The International Organization for Standardization is an international standard-setting body most often associated with manufacturing companies but also has application to nonprofits.
EQFM — The European Foundation for Quality Management defines and measures a framework for organizational excellence.
KACE — The King Abdullah II Center for Excellence established guidelines to support sustainability of business association in Jordan and the region. Much of it has been aligned with standards of the American Society of Association Executives.
Baldrige — The Malcolm Baldrige National Quality Award recognizes U.S. organizations in the business, health care, education, and nonprofit sectors for performance excellence. Similar programs exist in the states or regionally.
Terminology
Start the process for selecting the right program and profess by the understanding terminology.
Accreditation generally applies to an organization, affirming it has passed a process to which an outside body confirms levels of sufficiency. Certification is a recognition of the person who has achieved a desired body of knowledge.
Benchmarks are external baselines to compare against. Dashboards are a means to communicate data and position.
Assessment is a process to examine existing data, documents and systems. It may be an internally conducted self-assessment, or an audit by a group of peers or authoritative body.
In nearly every program for performance excellence, identifying weaknesses and making improvements is an integral part of the process.
Select the Right Platform
These programs are performance enhancement opportunities for associations and chambers.
Certified Association Executive — The CAE is a designation given by the American Society of Association Executives for obtaining the experience and passing an examination.
Certified Chamber Executive — The CCE is a program of the American Chamber of Commerce Executives. The purpose is to establish minimum qualifications to be a chamber of commerce professional.
REALTOR® Association Certified Executive — The RCE is administrated by the National Association of REALTORS® to recognize staff among their 1,400 local components.
National Chamber Accreditation — The U.S. Chamber promotes excellence through a national accreditation program to recognize chambers of commerce meeting standards of excellence. The program recognizes outstanding chambers with a one to five star rating.
State Chamber Accreditation Programs — A number of associations of chamber executives offer accreditation programs at the state level.
Award of Performance Excellence — Many states build programs based on the Baldrige Award criteria. Before the national award can be sought, recognition of excellence must be recognized by the state or regional body.
Awards and Recognitions — There are plenty of awards for which an organization may be recognized or apply, for example excellence in communications, rising professionals, etc. Identify potential awards and make application.
Inventory, Assess and Improve — A process to review the key elements of an organization by identifying and assessing nearly 100 documents and systems is available at www.nonprofitcenter.com. It is a foundation to ensure there are minimal gaps and risks in the organization.
Areas of Focus
While each program is unique, there are similarities in what is measured:
Mission Clarity, Purpose
Strategic Direction, Plan
Membership and Stakeholder Value, Customer Service
Processes Documents, Best Practices Established
Board of Directors, Governance
Financial and Resource Management
Communications, Brand Strength and Tech Use
Personnel and Workforce Development
Government Relations and Public Policy
Results, Outcomes
The final criteria — results — may be the most important. How does the organization impact the profession, trade or community it represents? Are there significant outcomes attributed to the organization?
"A key part of any organization's growth is that striving for excellence is a mainstay in its mission. To continue to grow your organization, the entire group must strive for excellence through continued growth, committing to being the best, building relationships, developing clear goals and remaining true to those goals. Staying focused on the organization's mission will ensure its purpose and drive," said Shari Pash, president, Strategic Solutions for Growth.
In summary, no matter which programs are selected, the organization should be able to answer the question, "Are we the best we can be?"
Bob Harris, CAE, provides free governance tools and templates at The NonProfit Center. He is on the faculty for the U.S. Chamber of Commerce and has worked in Amman, Jordan, Tokyo, Japan; Kiev, Ukraine; Phenom Penh, Cambodia; Cairo, Egypt; and Minsk, Belarus to help organizations. Bob received "Association Partner of the Year" award from Association Trends Magazine in 2012, and he has authored books on association management. To improve management he created the Association Self-Auditing Process, used by more than 20,000 organizations. He believes that nonprofit organizations should be as efficient as any commercial business.