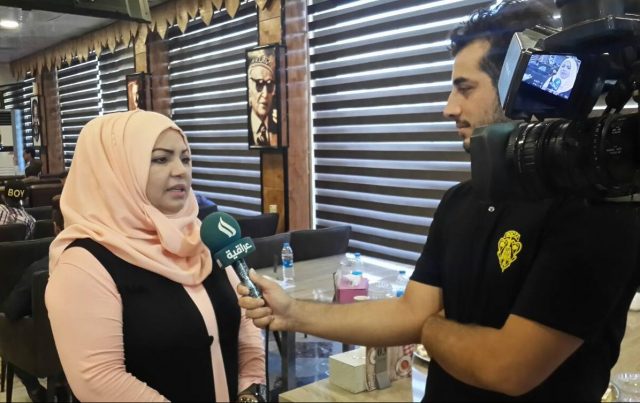 In an update to a recent report about advocacy efforts by CIPE and local partner Al-Inbithaq, the Iraqi government has agreed to pay out six years of back-pay owed to border provinces. In the first of more payments to come, Wasit Province received 37.8 billion Iraqi Dinar (approximately $31 million USD) in September 2018. For a province with a 62% poverty rate, this funding has the potential for enormous impact through improved border-point infrastructure and the construction of much-needed roads, bridges, hospitals, and schools.
The federal government's willingness to provide the revenue it owes to eight border provinces represents a significant achievement by local-level advocates. It shows how much can be accomplished when civil society and the local business community collaborate with the government to advocate for change that benefits the private sector and Iraqi citizens. Iraq's border provinces are required by federal law to receive 50% of the revenue that crosses their borders. But for six years (from 2012 through 2017), the Iraqi federal government did not pay out the funds that the border provinces are owed and which they desperately need.
That is changing now, thanks to work by CIPE and its Iraqi partners, Al-Inbithaq and Shams al Janoub. When CIPE met with both partners in 2016 to create a five-year strategy, one of the issues they prioritized was corruption. Al-Inbithaq and Shams al Janoub not only implemented the program but participated in program design. CIPE worked with both partners to form coalitions by providing technical assistance and helping the partners develop strategies to enlist stakeholder support. CIPE also trained coalition members on convening meetings with government officials and leading discussion on high-level issues. Mohammed Masadeh, CIPE's consultant in Amman, delivered a two-day training session on "Coalition-Building and Advocacy" in Sulaimanyah.
As a result of this advocacy, all eight provinces received payments for the first half of 2018. These payments are expected to be the first of many more to come for the border provinces as they receive revenue they have not received since 2011. Wasit's first spending priority is border infrastructure because trade fuels the local economy and allows the province to generate more revenue. Following border infrastructure, Wasit authorities plan to spend funds on public services, healthcare, and overall provincial infrastructure.
Wasit authorities also adopted and implemented two policy recommendations as a result of Al-Inbithaq's advocacy:
Contracting with international audit and inspection companies using digital auditing in accordance with international standards to reduce the issue of manipulation of cargo weights and their origin; and
Giving provincial governments a bigger role in hiring border officials with solid reputations and experience and replacing corrupt officials.
Although the training phase has ended, CIPE continues to provide technical assistance to partners Al-Inbithaq and Shams Al-Janoub. In fact, their work has entered a new critical phase. As provincial authorities receive an influx of funds in the coming months or years, CIPE partners, civil society, and the business community will work closely with government representatives to ensure transparent and responsible spending of the funds—and to avert corruption.
Vital to the ongoing public-private partnership will be two leaders in particular:
CIPE Inbithaq Chairman Maher Mahmood, who was recently elected to a nationwide board to enhance transparency. He launched a provincial-level advocacy campaign and established the Wasit Advocacy Coalition comprised of influential private sector and civil society leaders who engaged with electoral candidates, local ministry leaders, and local government leaders; and
President Barham Ahmed Salih, the new president of Iraq and a champion of government transparency and collaboration with the private sector. He is familiar with CIPE's programs in the region and is supportive of its reform-oriented initiatives.
The Iraqi government has come through on its promise with an initial payment to Wasit. Going forward, civil society and the private sector will continue to play a vital role in advocating for good governance, including transparent spending and an open procurement process. They will keep provincial authorities accountable to ensure that funds are spent for the benefit of the Iraqi people.
Mohammed Alauldeen Al Saeedi is CIPE Program Coordinator in the Middle East and North Africa region. 
Muna Zalzala is CIPE's Country Representative in Iraq.
Kathryn Walson is CIPE Staff Writer and Editorial Content Specialist.