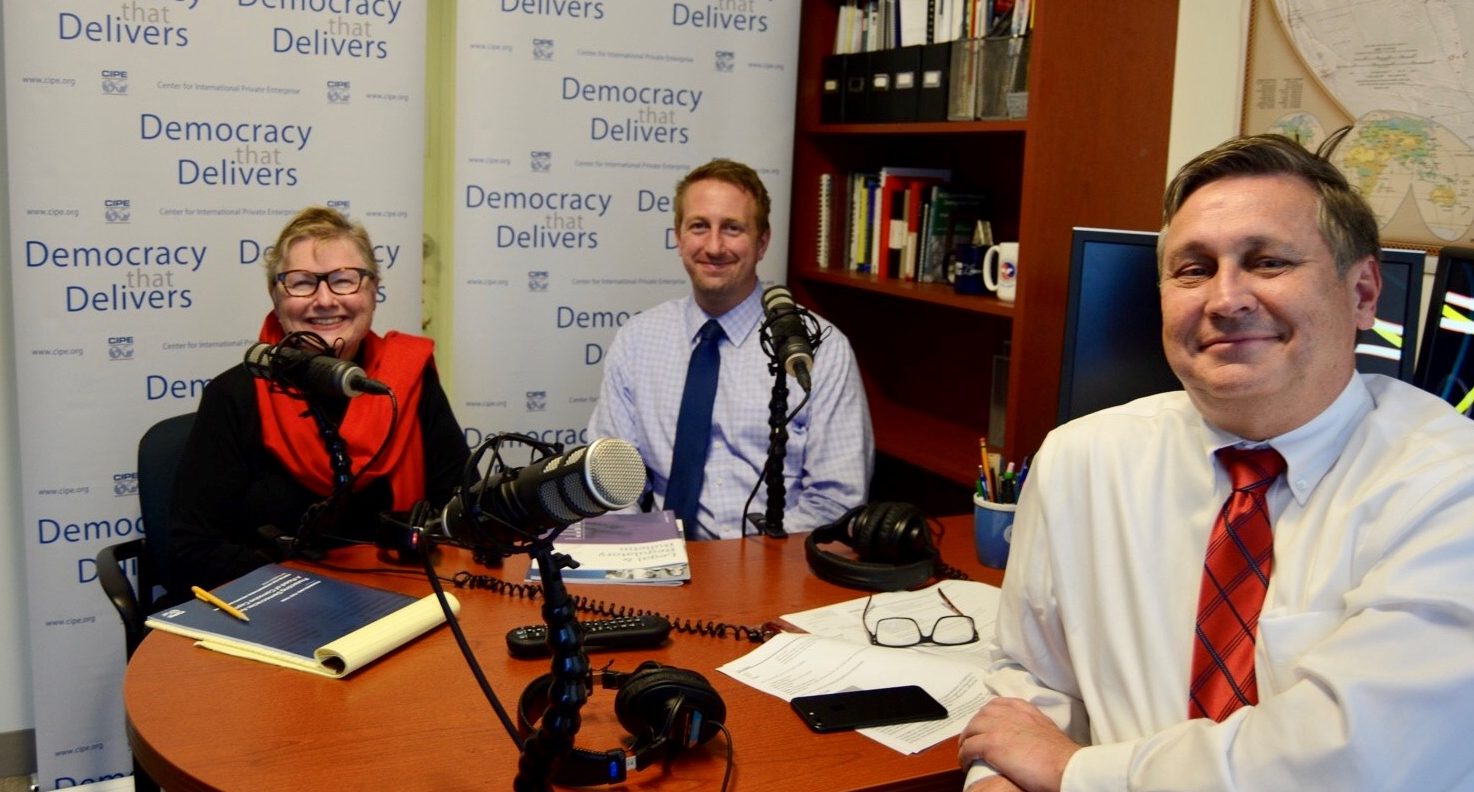 In this Democracy That Delivers podcast, host Ken Jaques is joined by guest Ann Marie Plubell, EMPEA (Emerging Markets Private Equity Association) Vice President of Regulatory Affairs, and guest host Eric Hontz, CIPE Program Officer for Europe and Eurasia. Ann Marie Plubell discusses the current investment climate in emerging markets, and highlights EMPEA's approach to promoting the spread of healthy capital conducive to better markets that increase participation in the economy, and foster entrepreneurship.
Learn more about EMPEA's upcoming event, "Sustainable Investing in Emerging Markets":  https://www.empea.org/events/sustainable-investing-emerging-markets/
Want to hear more? Listen to previous podcasts at CIPE.org/podcast.
Subscribe to the podcast on iTunes or on your Android device.
Like this podcast? Please review us on iTunes.