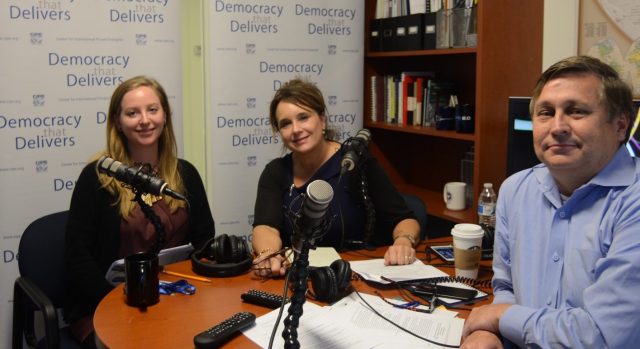 This week, on Democracy that Delivers, CIPE's Program Officer for Global Programs, Louisa Tomar, joins hosts Ken Jaques and Pamela Kelley-Lauder to discuss the upcoming launch of a new Digital Economy Guidebook (read now here!) co-authored by CIPE and New Markets Lab. Tomar provides some insight as to what CIPE does in the area of digital economy, and why this guidebook is so instrumental when discussing regulations, legality, compliance obligations, and more within the field.
She discusses the use of this guidebook, and how CIPE will be co-hosting public-private dialogue forums with local partners to engage business, government and civil society in dialogue on digital transformations in emerging and frontier markets and building a more inclusive digital economy.
Want to hear more? Listen to previous podcasts at CIPE.org/podcast.
Subscribe to the podcast on iTunes or on your Android device.
Like this podcast? Please review us on iTunes.