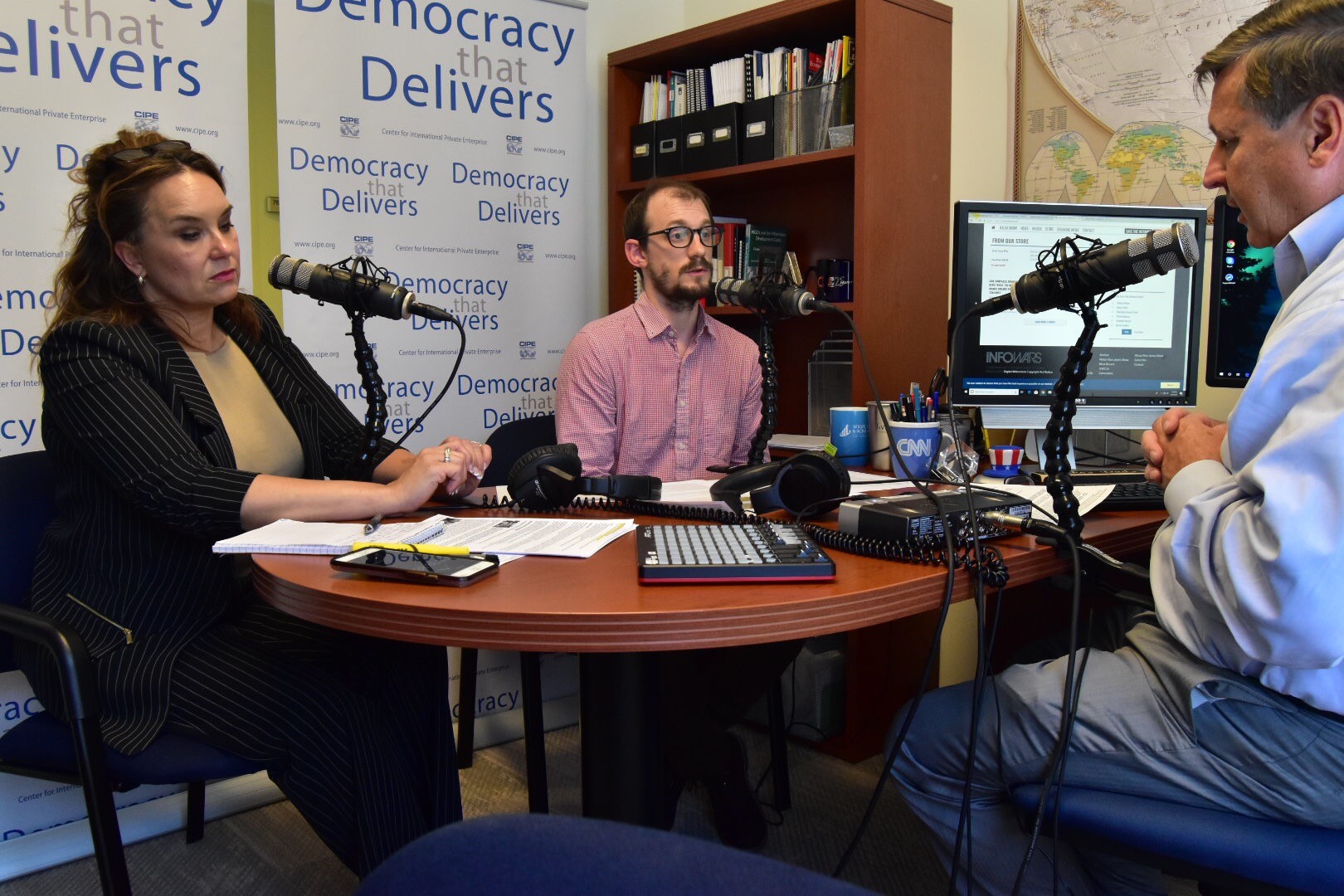 The Center for International Private Enterprise's Assistant Program Officer for Africa, Ryan Musser, joins hosts Ken Jaques and Pam Kelley-Lauder for a discussion on Zimbabwe. Musser illustrates the current situation in Zimbabwe following their recent election cycle, and explains some of the important work CIPE has accomplished with the informal sector in the country.
Want to hear more? Listen to previous podcasts at CIPE.org/podcast.
Subscribe to the podcast on iTunes or on your Android device.
Like this podcast? Please review us on iTunes.