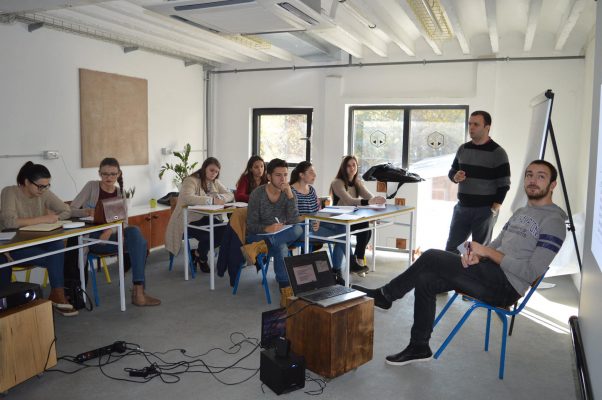 Ahead of International Youth Day, the Center for International Private Enterprise (CIPE) is reflecting on the crucial role that today's generation of young people can play in the development of their countries. When young adults are actively engaged in their economies as entrepreneurs, they create new jobs, contribute to economic growth, and help solve pressing problems in new and creative ways. In order to foster innovation, entrepreneurship programs should be an integral part of youth education.
Over the past decade, more than 600,000 people have emigrated from Macedonia, a country with a population of about 2 million. Most are leaving due to a lack of employment opportunities. Unemployment for young adults who are not in school hovers near 25%, according to international labor statistics. The high unemployment stems, in part, from a lack of entrepreneurship education and a gap between the education system and the needs of the labor market. CIPE has helped to launch a youth education and entrepreneurship program intended to address these critical issues, and early efforts have yielded their first success story.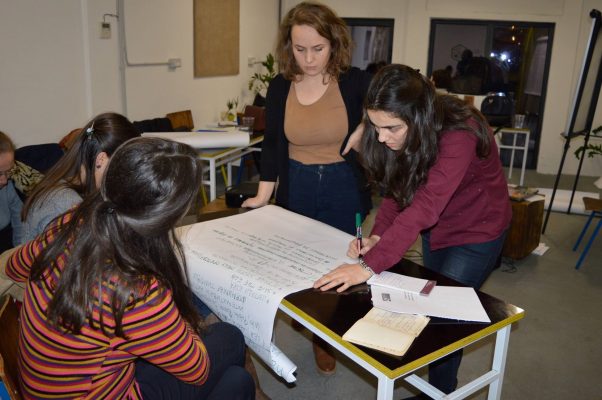 In partnership with civil society organizations and businesses, CIPE programs in Macedonia enable college students and recent college graduates to become entrepreneurs and take initiative to turn their communities' challenges into opportunities. Last year, participants in CIPE's youth entrepreneurship program developed a plan to reduce food waste in their community, and it may serve as a model for others in the future.
By some estimates, the amount of food that currently goes to waste in Europe could feed 200 million people. Worldwide, roughly one-third of the food produced for human consumption, approximately 1.3 billion tons, gets lost or wasted, according to the Food and Agricultural Organization of the United Nations. This translates into lost income for small farmers and higher prices for consumers. Macedonia ranks seventh in the world in terms of food waste according to the Macedonian Information Agency, but young entrepreneurs were determined to change that.
When faced with the challenge of food waste, a group of graduates from CIPE's entrepreneurship training were ready to act, creating Food for Everyone. This mobile app and website connects restaurants and grocery stores willing to offer excess and leftover food at a reduced price to people looking to save money on food costs and people in need. In addition to winning CIPE's small business plan competition that allowed the graduates to launch their business, Food for Everyone also won the Social Impact Award for the best social entrepreneurship idea in Macedonia and the Philanthropy for Green Ideas award for the best small business idea in the Balkans.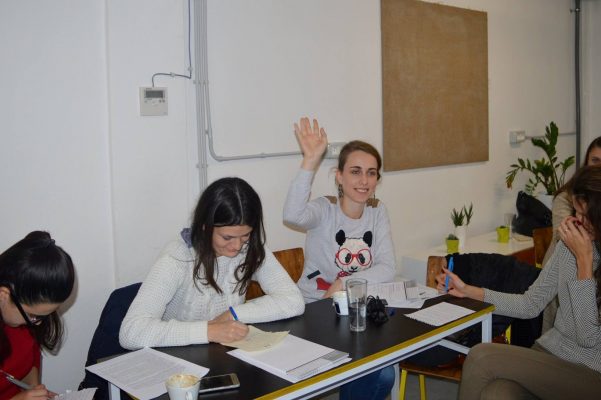 When asked about his experience with CIPE's entrepreneurship training, Food for Everyone's founder Jane Zaevski said, "For the youth in Macedonia, it is a challenge to find or create opportunities, but the training provided me with the knowledge and skills to act, using an innovative business approach to a problem that impacts the whole society."
CIPE's efforts in Macedonia are just the first step toward ensuring the sustainability of programs, which provide young people with skills that match the needs of the local economy, and which develop a spirit of entrepreneurship. The program also demonstrates how the private sector can play a key role in supporting efforts to train aspiring young entrepreneurs. Building on the success of the pilot entrepreneurship trainings, CIPE will continue to collaborate with two key partners in Macedonia, the Youth Educational Forum and European Policy Institute, to build a comprehensive entrepreneurship education program with local private sector buy-in.
Martina Hrvolova is a Program Officer for Europe at the Center for International Private Enterprise (CIPE).
Connor Leach is a Program Assistant for Europe at the Center for International Private Enterprise (CIPE).