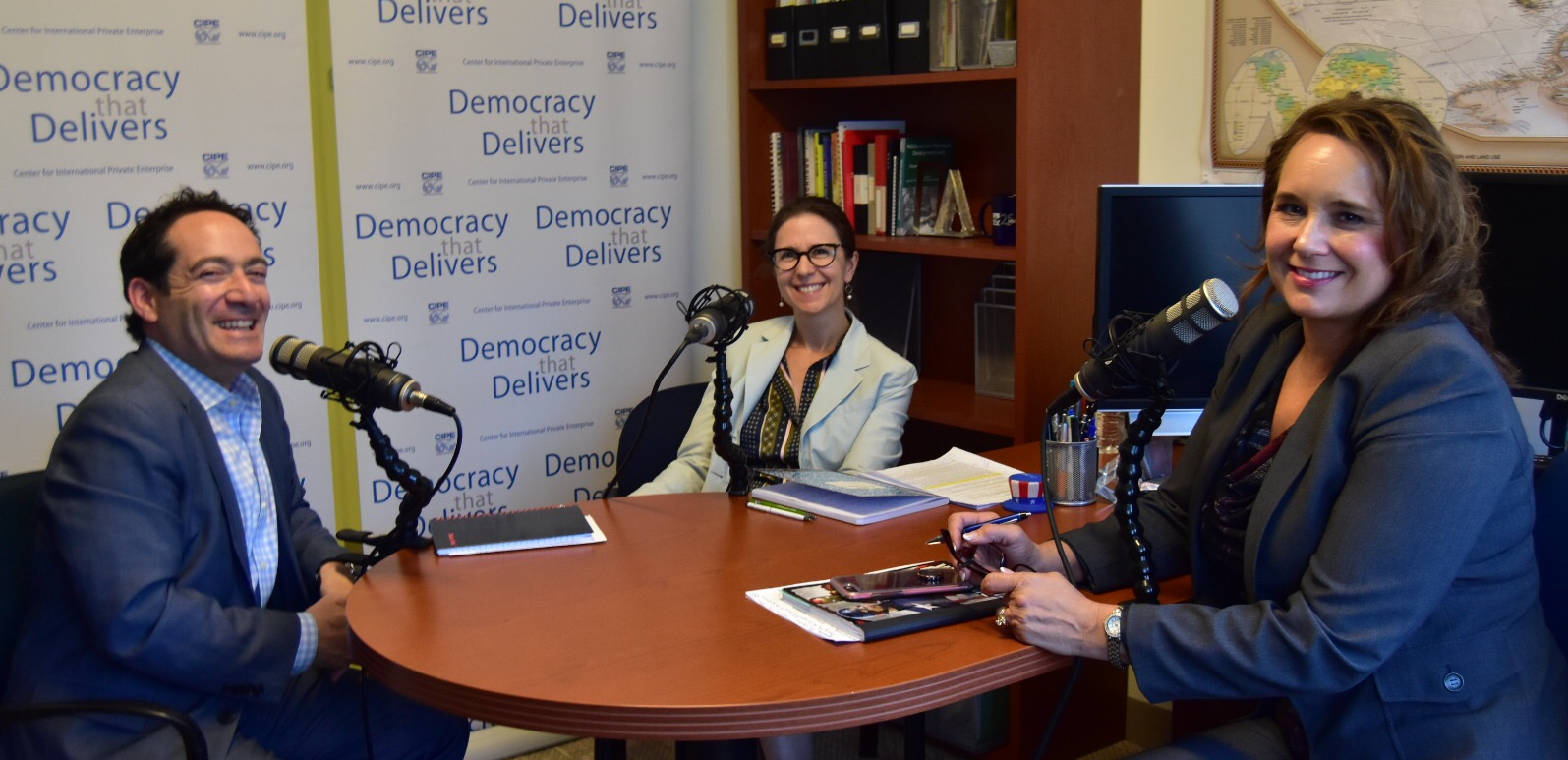 "What would happen, if ten years down the road, half of the (NATO) alliance is authoritarian?" asks Jonathan Katz, a Senior Fellow with the German Marshall Fund of the U.S. Katz, who has held numerous senior positions in the U.S. government, recently co-authored the article "An Inconvenient Truth: Addressing Democratic Backsliding within NATO" and sat down with CIPE's Natalia Otel Belan and Pam Kelley Lauder. They discussed heightened concerns about democratic backsliding in Central and Eastern Europe, as well as possible measures by nations and the development community to address mounting challenges.
Want to hear more? Listen to previous podcasts at CIPE.org/podcast.
Subscribe to the podcast on iTunes or on your Android device.
Like this podcast? Please review us on iTunes.