June 27 is Micro, Small, and Medium-sized Enterprises Day, when the United Nations recognizes the enormous impact that MSMEs have on the global economy. Although they typically employ fewer than 250 people, MSMEs comprise over 90% of all businesses worldwide. Formal SMEs contribute up to 60% of total employment and 40% of GDP in emerging economies, and those percentages rise significantly when informal and micro enterprises are included, according to the World Bank.
MSMEs play a pivotal role in creating employment for those who might otherwise lack opportunities, including women, young people, and people in rural areas. By creating jobs, MSMEs help to alleviate poverty and reduce the influence of extremist groups. Despite their economic importance, MSMEs face numerous challenges that the Center for International Private Enterprise (CIPE) strives to address. Through a myriad of projects, CIPE empowers MSMEs in emerging markets to participate in the democratic process and advocate for reforms that benefit micro and small businesses and the overall economy. Read on for some examples: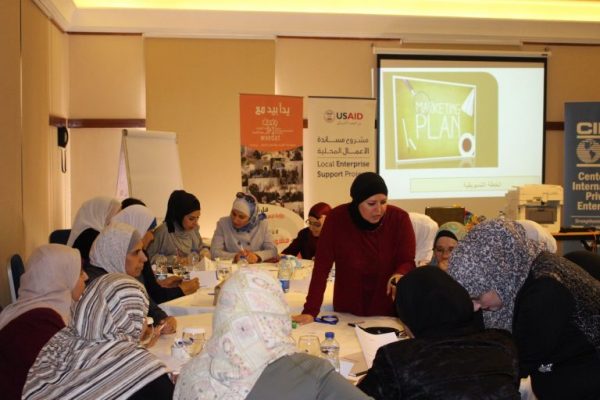 MSMEs in Jordan face challenges when starting or growing their businesses, including a deficit of business skills, lack of professional networks, and limited access to finance. To overcome that obstacle, CIPE and USAID LENS (Local Enterprise Support Project) launched a program in Jordan that assists local business associations in providing essential training to small businesses. To date, more than 1,300 Jordanian business owners and workers have received training in business planning, marketing, accessing finance, and other key skills. Micro and small enterprises account for nearly 98% of Jordan's registered private businesses. Read more here and here.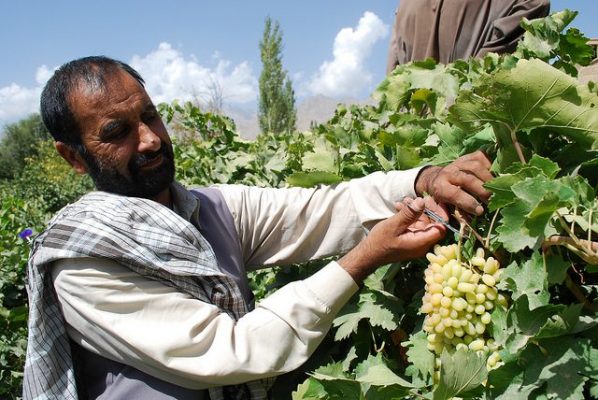 Afghanistan's ongoing economic crisis poses one of the greatest threats to the government's stability. In an effort to strengthen the economy, CIPE teamed up with the local Afghan business community to develop an initiative that is creating jobs in the provinces.
For example, after Pakistan closed a border crossing in 2017, Afghan business associations persuaded the Pakistan Consulate to re-open the border and resume the visa process for Afghan traders. The issue was urgent; peak grape season was looming. Thanks to CIPE's guidance and support, 32 air-conditioned trucks loaded with grapes began reaching Pakistani markets every week. One truckload of grapes can bring in $10,000—more than most Afghans earn in eight years. The introduction of air-conditioned trucks created more than 100 new jobs in Kandahar for farmers, grape pickers, traders, truck drivers and fruit sellers. Read more here.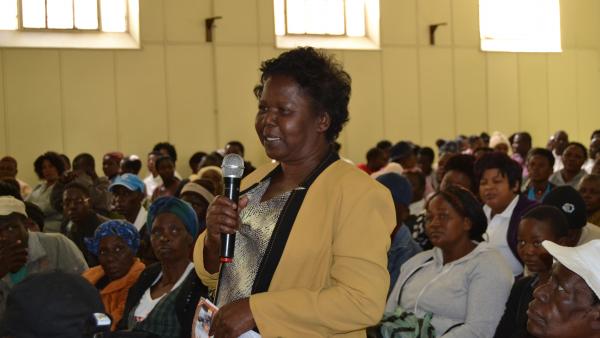 Zimbabwe's upcoming election on July 30, 2018 makes CIPE's work there more pressing than ever. A staggering 95 percent of Zimbabweans, including college graduates, make their living through informal employment, according to some reports. Although informal businesses form the cornerstone of the country's economy, they are often harassed, disrespected, overlooked, and exploited for political purposes.
Zimbabwe must make it easier for MSMEs to register with the government, which will boost foreign investment, increase tax revenue, and help small businesses to grow. The solution starts with dialogue between the government and private sector. CIPE held five town hall meetings in June in Zimbabwe's five largest cities to encourage engagement between micro- and small-business owners and local political candidates and national party representatives. In the lead-up to elections, CIPE is helping MSMEs to develop policy recommendations to allow them to flourish. Only then can Zimbabwe's economic situation improve.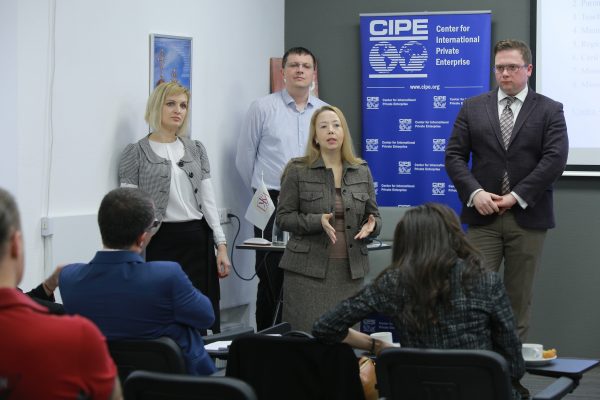 The reform process presents significant challenges in Ukraine, including designing policies that respond to Ukraine's diverse stakeholder needs and successfully implementing reforms. Nonetheless, the skills needed for successful policy reform can be taught: stakeholder analysis, problem-solving, coalition-building, and decision-making. To that end, CIPE gathered over 30 Ukrainian government officials, businesspeople, and civil society activists in Ukraine in January for a weeklong program called the Leadership Academy for Development (LADU). LADU is the result of a partnership among CIPE, the School of Public Management at Ukrainian Catholic University, and the Leadership Academy for Development (LAD), a program housed at Stanford University's Center on Democracy, Development, and the Rule of Law. Read more here.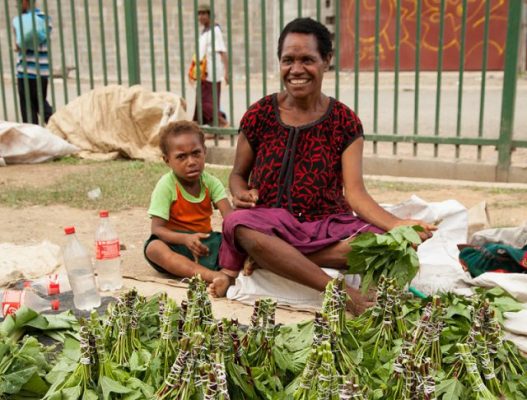 Women in Papua New Guinea face distressing obstacles to achieving leadership roles in business, politics, their communities, and their families. Two-thirds of women there are victims of domestic violence, according to reports. Women and girls are frequently treated like property, and it is not uncommon for them to be bought and sold. It is also very difficult for women to access credit, receive bank loans, and open a bank account. To help women overcome these hurdles, CIPE launched the Women's Business Resource Center in Papua New Guinea. At the State Department-funded Center, women of all backgrounds can access business services, training, and support — free of charge and in a safe environment with round-the-clock security. Free childcare services are provided so that mothers of young children are not excluded. Opened in 2016, the Center has already played a powerful role in the lives of thousands of Papua New Guinean women. Read more here.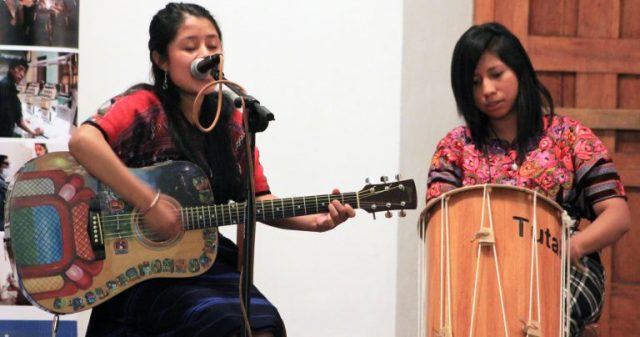 Despite being Central America's largest economy, Guatemala suffers from high poverty levels that affect rural areas in particular. With few job opportunities outside the capital metropolitan area of Guatemala City, thousands of young people face a difficult choice: succumb to the temptation of local crime networks for survival, or migrate to the capital or to the United States for better opportunities. To address these challenges, CIPE partnered with the Red Nacional de Grupos Gestores (RNGG), a national network of community development associations. With RNGG, CIPE created the first program of its kind to support young entrepreneurs in the creative economy in rural Guatemala. Read more here.
Kathryn Walson is CIPE's Staff Writer and Editorial Content Specialist.