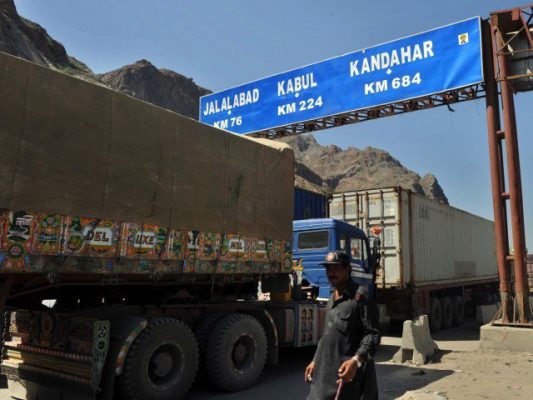 Many analyses of the current situation in Afghanistan focus on political and security threats, but the post-2014 economic crisis poses one of the most serious threats to the government's stability. Increasing exports and creating jobs are essential to the country's long-term security and socio-economic stability. But how can these goals be achieved? In a fragile country like Afghanistan, for trade to become an important channel for accelerating growth, it must be compatible with the objective of supporting political stability and enhanced social cohesion.
In order for trade to catalyze economic growth, Afghanistan must address its substantial trade imbalance. The country is highly dependent on imports, a fact reflected by its large trade deficit that entails approximately US $7 billion in imports versus less than $600 million in exports, according to World Bank data. This imbalance is unsustainable given declining international donor aid and continued large expenditures for the country's police and military forces, which substantially reduces funding for economic development. Moreover, current exports are generally low-value goods exported in small quantities and undiversified in terms of goods and destinations. According to the World Bank, Afghanistan's top seven export products accounted for more than 70 percent of total exports in 2017, and the top five destinations — Pakistan, India, Iran, Turkmenistan, and Germany — accounted for nearly all exports.
Afghanistan also suffers from high costs of doing business and a heavy regulatory burden; the country's economy was ranked an abysmal 183 of 190 economies in the 2017 World Bank's Doing Business Report. The effect on trade is especially pronounced. Afghan exporters needed 86 days on average to ship goods, compared to 33 days on average for South Asia, 21 days for Pakistan, 25 days for Iran, 21 days for China, and 17 days for India, according to the World Bank's 2014 Enterprise Surveys, the most recent enterprise survey for Afghanistan. The estimated cost to export goods is just $1,922 per container in South Asia compared to a whopping $5,045 in Afghanistan. The World Bank estimated that reducing export time to 25 days could increase overall Afghan exports by 20 percent, which corresponds to $152 million additional revenue per year.
Although some delays stem from the policies of Afghanistan's neighbors, there are still opportunities to streamline Afghanistan's own regulations. Surveys of Afghan firms show that around 85 percent of time spent on exports relates to documentary compliance, while 15 percent of time is dedicated to border compliance. Through improved customs harmonization and cooperation between the many agencies and ministries involved in trade, export time could be drastically reduced.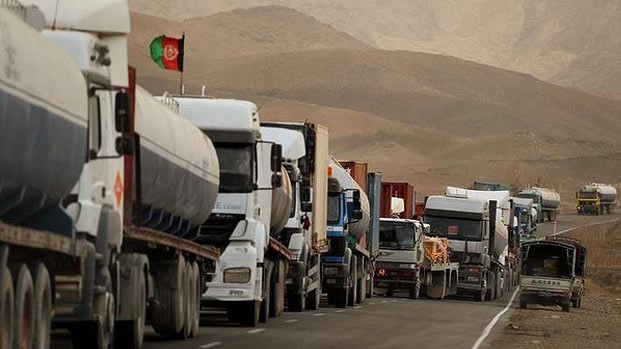 Afghanistan joined the World Trade Organization (WTO) in 2017. As part of the accession process, the Government of Afghanistan is overhauling the country's trade policy framework. Unfortunately, so far this process seems to be a top-down exercise, and the few policies that have been adopted remain largely unimplemented — especially outside Kabul in the economic hubs of Jalalabad, Kandahar, Herat, and Mazar-i-Sharif. Afghanistan's ratification of the WTO's Trade Facilitation Agreement (TFA), which encourages member countries to engage with the private sector in implementing the agreement, offers untapped opportunity. However, the strongest private sector voice in Afghanistan, the Afghanistan Chamber of Commerce and Industry (ACCI), is mostly comprised of and led by importers. The interests of this group drive Afghanistan's economic priorities away from strategies offered through the WTO and TFA. Therefore, Afghanistan remains far from delivering on the export potential of trade facilitation reform. To address this issue, the broader organized business community should coordinate on these new opportunities to develop comprehensive, sustainable economic policies.
Giving export-oriented micro, small, and medium-sized enterprises (MSMEs) a greater role in trade policy dialogue would help to focus economic decision-making on building the policy climate that MSMEs need to pursue export opportunities. To achieve long-term economic and political stability, it is necessary to improve the business climate and export potential, particularly in the country's four major regional economic hubs: Nangarhar, Kandahar, Herat, and Balkh provinces. Each province serves as a key commercial trading corridor with Afghanistan's neighbors: Pakistan to the south and east, Iran to the west, and the countries of Central Asia to the north. In addition, economic growth in these four provinces supports development in their neighboring Afghan provinces.
Alternative private sector voices such as industrialists, exporters, MSMEs, and women entrepreneurs from across the country need to have a seat at the public-private dialogue table and must be included in trade policy decisions. Improving regional exports and incentivizing internal domestic trade has the potential to provide Afghans a stake and say in their own economy, empowering Afghan citizens to be agents in their long-term prosperity.
Jennifer Anderson is the Senior Program Officer for South Asia at the Center for International Private Enterprise (CIPE).
For more information:
Read about how CIPE's Provincial Business Agenda (PBA) program can play a pivotal role in combating the drug trade in Afghanistan.
Read about recent achievements in Afghanistan, such as the government's investment in an industrial park that is expected to create nearly 4,000 jobs.