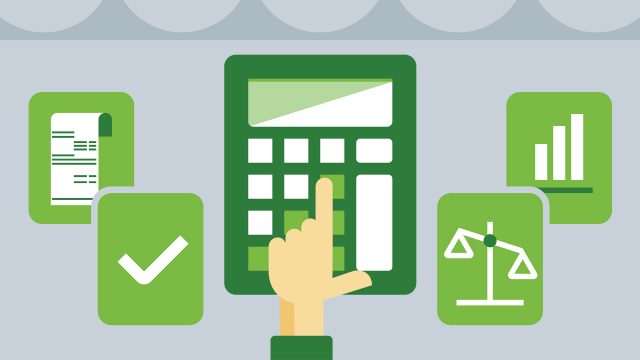 CIPE partners Zasto Ne and the Center for Policy and Governance in Bosnia and Herzegovina recently launched a new tax calculator, a simple online tool to help people understand both their contributions to the budgets of Bosnia and Herzegovina and how the government spends their taxes.
Many people in Bosnia and Herzegovina feel that the government has failed to deliver on the promise of democratic and economic transition in the 20 years since the end of the war. One particular frustration is that an extraordinary level of public spending seems to have a limited impact on people's quality of life. Due to the country's highly complex tax system, it is difficult for people to understand where their tax money is going, and whether the government is allocating it responsibly.
In collaboration with the Lithuanian Free Market Institute, Zasto Ne and the Center for Policy and Governance sought to address this challenge by developing the online personal tax calculator, which is available in Bosnian, Serbian, Croatian, and English. This calculator allows people to easily estimate their personal tax burden, and shows them how the government spends their tax money. The tool boosts public awareness about government spending and improves government transparency, an essential element of democracy.
Using the tax calculator, CIPE partners determined that June 11 was Bosnia's so-called "Tax Freedom Day." Tax Freedom Day is a concept originally developed in 1948 by an American businessman and now calculated yearly for the United States by The Tax Foundation to mark the day when a country's population has theoretically earned enough to pay the total national, state, and local tax bill. According to CIPE's partners, the people of Bosnia and Herzegovina had to work 151 days in 2016 to cover total taxes. In 2017, that number jumped to 161 days.
By releasing the tax calculator on Bosnia's "Tax Freedom Day," Zašto Ne and the Center for Policy and Governance aim to highlight the need for greater transparency in the country around taxation and government expenditures. To strengthen the country's democratic institutions, people must have greater access to information about how they are funding the government, so they can compare this with the benefits and services they receive in return. This important tool will help the people of Bosnia and Herzegovina hold their elected leaders more accountable in the lead-up to October's general elections.
Martina Hrvolova is a Program Officer for Europe at the Center for International Private Enterprise (CIPE).
More information:
Read about how governance gaps in the Balkans create opportunities for the inflow of corrosive capital, which undermines democracy.