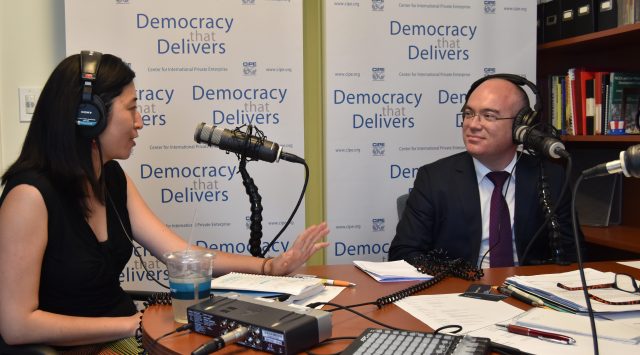 In this latest Democracy that Delivers podcast, Anatoly Motkin, the founder and president of StrategEast, joined CIPE's Ken Jaques and Maiko Nakagaki to discuss the growth of digital economies in the former Soviet Union. Motkin talks in-depth about the how the recent legislation in Belarus, called "The Decree on Developing the Digital Economy," is designed to spur growth in the IT sector through various tax breaks. He also discusses how countries such as Belarus seem to be more advanced in the growth of digital economies than others in the region.
Want to hear more? Listen to previous podcasts at CIPE.org/podcast.
Subscribe to the podcast on iTunes or on your Android device.
Like this podcast? Please review us on iTunes.