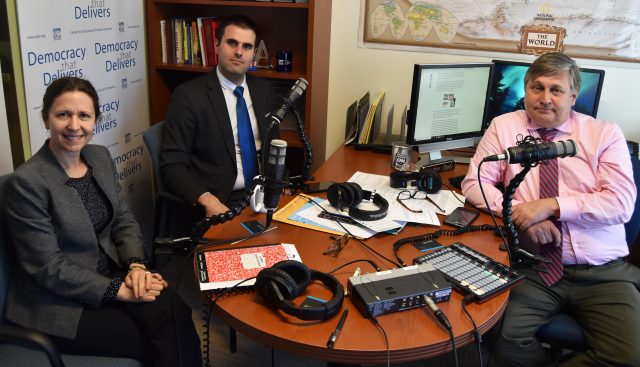 Petar Čekerevac, the Executive Manager of LIBEK, a Serbian organization promoting individual liberty and a free market economy, sat down with CIPE's Ken Jaques and Natalia Otel Belen to discuss the evolution of his home country economically and politically since the Yugoslav Wars.
Čekerevac says that, while progress has been made in market and political reforms, expectations of a strong economy have not been met and real progress can only be made if the rule of law is followed.
Want to hear more? Listen to previous podcasts at CIPE.org/podcast.
Subscribe to the podcast on iTunes or on your Android device.
Like this podcast? Please review us on iTunes.