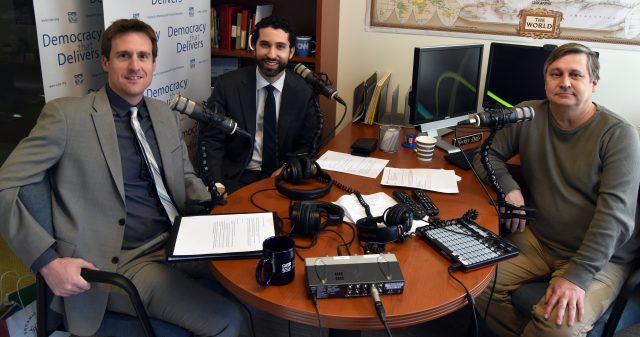 The central theme of the upcoming Summit of the Americas will be "Democratic Governance against Corruption". Many attending countries are weathering scandals that have reached the highest levels of government, including host nation Peru and neighboring Brazil. For insight on how some governments are encouraging change in the public and private sectors, CIPE's Ken Jaques and Tim Ridout interviewed Renato de Oliveira Capanema, Brazil's Director for Integrity and International Cooperation at the Ministry of Transparency and Office of the Comptroller-General.
Want to hear more? Listen to previous podcasts at CIPE.org/podcast.
Subscribe to the podcast on iTunes or on your Android device.
Like this podcast? Please review us on iTunes.