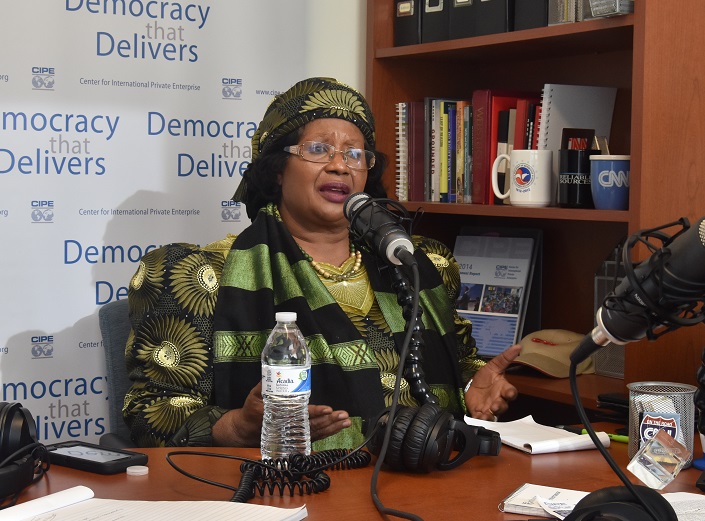 Former Malawi President Joyce Banda says there is much work left for her to do back at home. President Banda is returning to Malawi following several years in the United States and the completion of a fellowship with the Woodrow Wilson Center for Global Development. During her 2012-2014 presidency, Dr. Banda instituted many successful economic reforms, as well as programs to diminish corruption and promote gender equality and healthcare. She was named one of the most powerful women in the world by Forbes in 2014 and CNN deemed her one of the most inspirational women in politics.
President Banda began her career as an activist for women's issues, focusing on how education and entrepreneurship can combat gender-based violence and poverty. She founded Malawi's National Association of Business Women, which now has more than 20,000 members, in part due to support from CIPE. President Banda recently sat down with CIPE's Pam Kelley and Lars Benson to reflect on the traumatic events that put her on the path to advocacy and power, as well as the possibility of another run for office.
Watch the recording of our event with Dr. Banda here.
Want to hear more? Listen to previous podcasts at CIPE.org/podcast.
Subscribe to the podcast on iTunes or on your Android device.
Like this podcast? Please review us on iTunes.