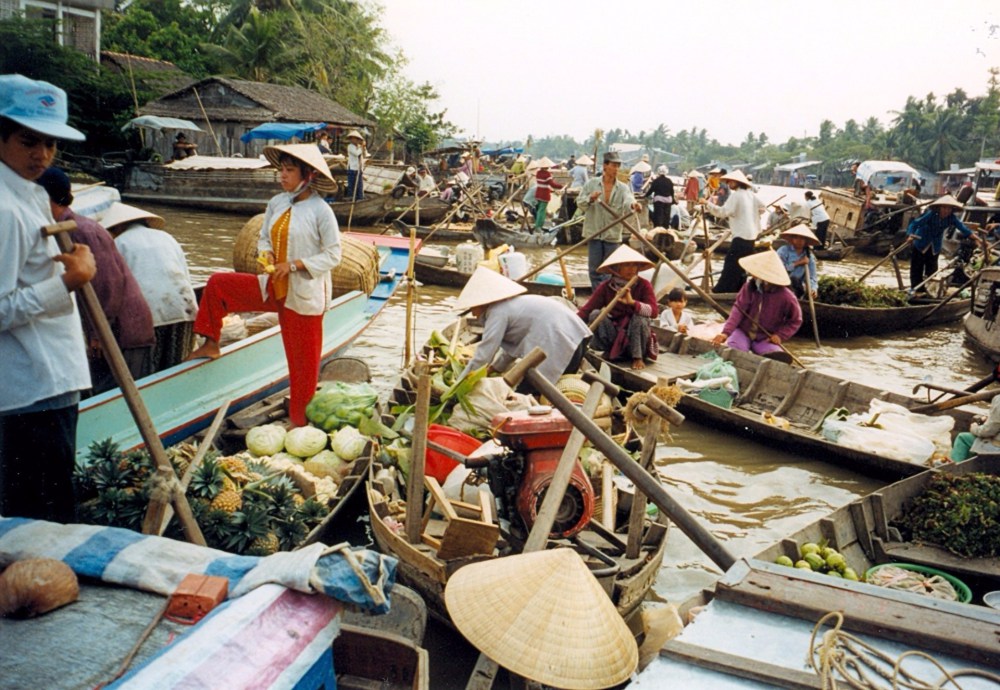 Some Southeast Asian countries are plagued by pessimistic views of democracy, as the system of transparent elections and/or government accountability are severely lacking in certain contexts.
In determining how to bolster democracy in places where it faces many threats, it is important to first take a step back and ask the bigger questions.
For example, does economic growth trigger democratization? Or does a democratic society spur economic growth? According to the World Economic Forum, democratic societies are based on policies and institutions that lay the foundations for democratic principles, such as liberty and equality. These democratic policies and institutions benefit firms and individuals, who in turn act as engines for the overall economy. On the contrary, the Brookings Institution has articulated the reverse theory, demonstrating that economic institutions are the source of democratic growth around the world.
At the Center for International Private Enterprise (CIPE), we believe that functioning democracies and market economies are essentially two sides of the same coin, as they commonly share principles of transparency, fairness, accountability, and responsibility. This post will focus on how democracy is generally recognized in Southeast Asia and will highlight CIPE's endeavors to build market-oriented democracies in the region.
Economy before democracy in Southeast Asia
A 2016 Asian Barometer Survey of Southeast Asians shows interesting results. When asked to select whether economic growth or democracy should top their country's political agenda, people in all surveyed countries strongly favored "tackling economic inequality" (56 percent on average), leaving "respect for political freedom" far behind (24 percent on average). A predominant number (more than 70 percent) of surveyed Indonesians and Filipinos perceived economic growth as more crucial to national development than democratic improvement. In other words, people in the region tend to prioritize economic interests over democratic values.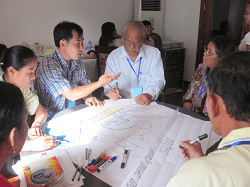 The survey also demonstrates how Southeast Asians understand the concept of democracy. The overall perception of the term differs from the western perception. For instance, the majority of people surveyed in Thailand, Philippines, Indonesia, Malaysia, Vietnam, Laos, and Cambodia regarded "mature governance" and "anti-corruption" as indispensable to democracy, while they ranked "liberty" and "equality" as less unimportant. Southeast Asians' concern about business issues aligns with their prioritization of the economy over democracy. Although free markets and democracy go hand in hand, citizens in the region place more emphasis on economic development and free markets than on the values traditionally associated with democracy itself. Therefore, economic and market reforms with a private sector approach are more likely to be effective tools for democratization in Southeast Asia.
Pessimistic view of democracy in the Philippines
Keeping in mind that more than 70 percent of people surveyed in the Philippines prioritized economic development over democratization, the same survey also revealed that people lack faith in the "means of democratic implementation" and "trust in government." In fact, Filipinos had the highest dissatisfaction rate in both areas.
Moreover, a pessimistic view of democracy itself—the belief that "democracy cannot solve problems in our society"—dominates Filipino society. The public's outrage resulted in the 2016 election of the country's controversial President Rodrigo Duterte, who campaigned on the promise that he would fight corruption and lead a war on drugs.
A large number of Filipinos believe extrajudicial killings occurred during the campaign, according to a recent survey by the Social Weather Station (SWS). Also, a majority of Filipinos agree that only poor drug dealers are being killed, based on troubling results from another SWS survey. Consequently, in October 2017, the United Nations Committee on Economic, Social, and Cultural Rights urged the Philippines to put an end to extrajudicial killings.
Crackdown on freedom of speech in Cambodia
It is worth noting that more than 80 percent of Cambodians surveyed in the Asian Barometer Survey said they were "satisfied" with their government. However, more than 80 percent also admitted that they "do not understand politics," and 68 percent agreed with the statement that they "have no impact on the government."
Cambodia is currently experiencing what media and experts are calling "the death of democracy." The country's alarming situation escalated in 2015 when Prime Minister Hun Sen removed Sam Rainsy, the opposition party leader, from power. In September 2017, Cambodian authorities arrested Kem Sokha, the new opposition party leader. Two months later, the Cambodian Supreme Court removed the only existing electoral threat to Hun Sen's grip on power by dissolving the Cambodia National Rescue Party itself.
"The right to access information held by public authorities is a fundamental human right which should be given effect at the national level through comprehensive legislation," stated the UN Special Rapporteur. Access to information is not only commonly regarded as a basic human right, it is also important to civic involvement in democratic participation. Freedom of expression and the right to peacefully demonstrate are both enshrined in Cambodian law. However, the "The Cambodia Daily," an English-language newspaper that has operated since 1993, was suddenly shuttered in September 2017 and has returned in a scaled-back form. Combined with the abject arrests of individuals and NGOs that voice their concerns, these actions are evidence of the willful assassination of freedom of speech. Kleptocracy and disenfranchisement that oppress the innocents is a step backward from democratic and economic development.
CIPE combats corruption
As such, in the Philippines and Cambodia, the concept of democracy is unstable and not truly implemented among civilians. In both countries, democracy and the economy face challenges to overcome. Amid kleptocratic political environments, CIPE has implemented various anti-corruption programs under the belief that corruption engenders both economic and democratic costs.
CIPE's Asia team has extensively engaged in the process of market reform through anti-corruption efforts by working closely with partners in the Philippines and Cambodia, as well as Indonesia and Thailand, on an initiative to strengthen advocacy of citizens and business associations in the policy-making process.
In the Philippines, CIPE has worked since 2004 with the Institute of Solidarity in Asia to improve the capacity of local governments to respond to the needs and priorities of their constituents by institutionalizing business groups. CIPE also launched a project with the Asian Institute of Management, training members of the private sector on confronting corruption.
In Cambodia, CIPE is working primarily with SILAKA, an NGO, with the aim of rooting out corruption in local governments' procurement processes. By conducting training programs on advocacy and anti-corruption, as well as establishing citizens groups to monitor local government procurement meetings, CIPE and its partner are leading a private sector coalition to build capacity and serve as an anti-corruption watchdog for provincial government procurement.
To build consensus on how to respond collectively to regional challenges in Southeast Asia, CIPE's Southeast Asia Think Tank Network was launched in 2016 to meet the needs of think tanks and coalitions of private enterprises so they can take a leading role in advocating for smart anti-corruption policies. CIPE hosted the inaugural conference in Manila, Philippines, and gathered groups from seven countries: Myanmar, Cambodia, Indonesia, Malaysia, Philippines, Thailand, and Vietnam. The event provided a rare opportunity for participants to share their knowledge and experiences regarding the challenges they face.
Kyounghye Shim is an intern at CIPE and a fellow at the Asan Academy.