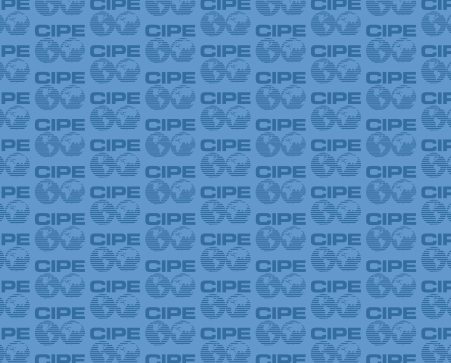 This week's podcast guest is Imtiaz Gul, founder and executive director of the Center for Research and Security Studies (CRSS), a Pakistan-based think tank.
In the podcast, Gul discusses the role that the business community and civil society can play in reducing extremism in South Asia. If disenfranchised people gain access to more job opportunities, they have less incentive to join extremist groups, he explains.
Because Pakistan's ruling elites are preoccupied with maintaining power and status, they often settle for short-term economic solutions and exclude civil society and the private sector from economic decisions. This leads to stunted economic and political growth for the country.
CRSS has partnered with CIPE to create an open dialogue between the Pakistani Parliament and civil society and private sector.
Visit crss.pk, for more information about the think tank.
Want to hear more? Listen to previous podcasts at CIPE.org/podcast.
Subscribe to the podcast on iTunes or on your Android device.
Like this podcast? Please review us on iTunes.