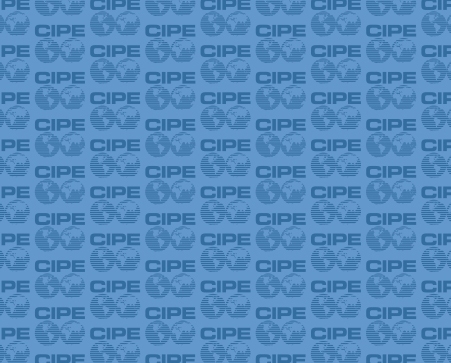 This week's guest on Democracy that Delivers is food diplomacy expert Johanna Mendelson-Forman. She is an adjunct professor at American University and distinguished fellow with the Managing Across Boundaries Initiative at the Stimson Center.
Mendelson-Forman explains the little-known social benefits of food. For example, food builds a sense of community by connecting people with food from a different culture. Food also reduces social tensions and division because of the bond created with others while enjoying the pleasurable act of eating together.
She also explains that food is also a major source of employment because it provides jobs for people who grow and transport food.
Finally, Mendelson-Forman discusses the importance of CIPE's partnership with the Stimson Center to create the LIFE (Livelihoods Innovation through Food Entrepreneurship) project. LIFE aims to develop entrepreneurship skills and drive job creation for Syrian refugees in Turkey. The LIFE project will launch on Friday, September 15.
Want to hear more? Listen to previous podcasts at CIPE.org/podcast.
Subscribe to the podcast on iTunes or on your Android device.
Like this podcast? Please review us on iTunes.