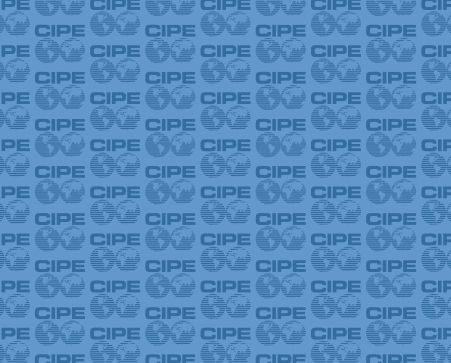 The Institute for Market Economics (IME), an independent economic policy think tank in Bulgaria, has sought to define the main challenges to democracy, investigating their roots and identifying possible solutions. In addition to its research, IME recently conducted two surveys. The general sentiment in both surveys confirms that there is a perception of democratic backsliding. Forty-five percent of experts and 61 percent of students polled believe that the quality of democracy in Bulgaria has worsened in recent years, while only 25 percent of experts and 18 percent of students have seen positive developments. The leading challenge to democracy, as identified by IME surveys and roundtable discussions, is state capture. This is the catalyst for problems in the judicial system and widespread political corruption. These trends are compounded by a closing media environment that is increasingly dominated by a politically dependent media.
The latest CIPE Feature Service article examines IME's key findings and provides recommendations for various stakeholders, including the government, political parties, civil society, media, businesses, donors and the population at large.
Bulgaria is facing serious democratic challenges in a turbulent political environment. Political instability has dominated the scene since mass protests in 2013 and has shaped the country's democratic debate. Democratic backsliding undermines market values, reduces economic growth potential, and gives rise to nationalism and populism.
Article at a Glance:
Since 2013, Bulgaria has been in a period of severe political instability and has seen an erosion of democracy, which poses great challenges to the future development of the country.
The biggest threat to democracy and free enterprise in Bulgaria is the dysfunctional judicial system directly related to widespread corruption issues.
Democratic backsliding in Bulgaria has manifested itself in state capture, a dependent media, xenophobia, and opportunistic economic policies.
The full article is available here.
Martina Hrvolova is a Program Officer for Eastern Europe & Eurasia at the Center for International Private Enterprise.