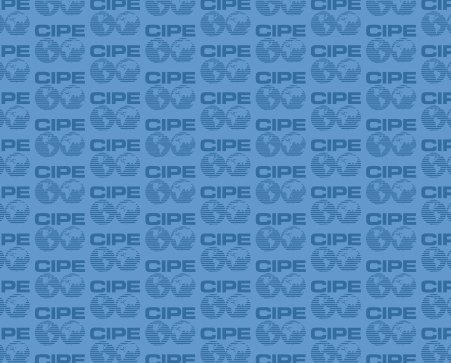 On a recent trip to Uganda, Henry LaGue, CIPE Program Officer for Africa, and Ryan Musser, CIPE Assistant Program Officer for Africa, sat down with two CIPE-supported entrepreneurship club graduates to discuss how the skills they learned through the club has helped them become successful. The conversation covers how the guests took what they learned in the club to start their own businesses and tackle the challenges they have faced along the way.
In a discussion led by interviewer LaGue, Muwanguzi talks about how his work as a youth advocate helps Ugandan youth to develop the skills to be successful in life and business. Magoola describes how he established his real estate marketing agency. They also discuss the high number of informal businesses in Uganda and the role of entrepreneurship training in helping aspiring entrepreneurs learn how to establish sustainable businesses in the formal economy.
Want to hear more? Listen to previous podcasts at CIPE.org/podcast.
Subscribe to the podcast on iTunes or on your Android device.
Like this podcast? Please review us on iTunes