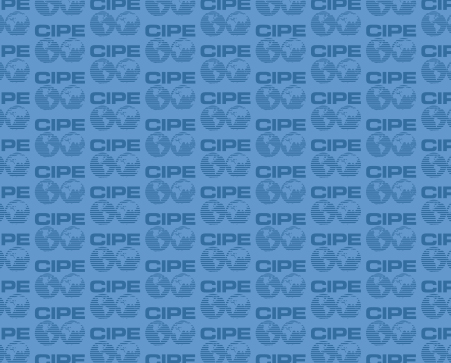 On this week's Democracy that Delivers podcast, Senior Manager for Strategic Partnerships at the Alliance for Peacebuilding Stone Conroy discusses the processes and vehicles that organizations can use to resolve conflict. He also discusses the need to engage a wide range of players in these efforts including businesses, non-profits, governments, the media, military, academia, and others. Conroy also talks about the drivers behind conflict, and identifies "a sense of injustice" as one of the most powerful forces for dissatisfaction that can lead to violence.
Conroy describes situations in both Nigeria and Northern Ireland where business and business associations were the key to building peace and conflict resolution. He talks about the convening power of business associations and how they can gather a wide range of stakeholders to address a conflict situation. Lastly, he discusses a new, cutting-edge Alliance project bringing together peacebuilders, spiritual leaders and neuroscientists to look at how the brain can be "rewired" to be more peaceful. Pilot projects are planned for Minneapolis, Chicago, and in Bogota, Colombia.
Learn more about the Alliance for Peacebuilding here and follow Stone on Twitter @Stone_Conroy.
Want to hear more? Listen to previous podcasts at CIPE.org/podcast.
Subscribe to the podcast on iTunes or on your Android device.
Like this podcast? Please review us on iTunes