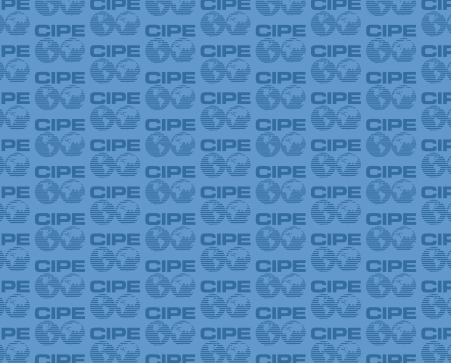 On this week's Democracy that Delivers podcast, Maya Eristavi, CIPE's representative with USAID's Governing for Growth (G4G) Project, talks about the role of women in Georgia and how women in business have been taking on a larger role in society, especially since the fall of the Soviet Union. She also talks about the young entrepreneurs and businesswomen who have benefitted from the comprehensive free-trade agreement Georgia has with Europe.
Eristavi also reflects on growing up in Tbilisi, studying abroad in America, and how this shaped her attitude towards business and put her on the path to where she is today.
Want to hear more? Listen to previous podcasts at CIPE.org/podcast.
Subscribe to the podcast on iTunes or on your Android device.
Like this podcast? Please review us on iTunes