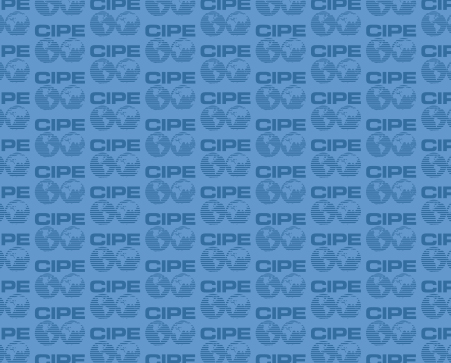 An inflection point is a turning point.  Recent developments promise such a turning point for international development and development evaluation.  What would make this turning point catalytic is if it can mobilize private sector investment to address the estimated $2.5 trillion development funding shortfall.  The possibility of joining together traditional government, philanthropic and non-governmental civil society actors with the private sector including new innovative players such as impact investors is a very real opportunity for genuine change and improved social impact.
Impact investors are already starting to develop new social impact measures to assess how their investment also helps the broader community.  This is a positive development.
What is even more exciting is the effort to link together traditional program evaluation with impact investors to bridge the methodological gap between program evaluation and social impact measurement.  A new Rockefeller Foundation report written by Jane Reisman and Veronica Olazabel, Situating the Next Generation of Impact Measurement and Evaluation for Impact Investing, identifies some ways that the new generation of evaluation methods can be advanced by also including social impact measurement.
Reisman and Olazabel identify a menu of four measurement approaches that should be integrated:
Standards, including joint standards across sectors;
Performance monitoring based upon the regular collection of indicators during an intervention;
Rigorous outcome and impact measurement founded upon the transdisciplinary social sciences including concepts of validity reliability and theories of change; and
Market systems approaches which encompass assessments of systemic changes produced at scale.
This is a global effort and there are other efforts in progress that link together the impressive contributions that American have made to traditional evaluation, and impact investing's interest in social impact which has a strong European base in Social Value International and the Global Impact Investing Network as well as the American-based Aspen Network of Development Entrepreneurs.  The American Evaluation Association has a new thematic Social Impact Measurement interest group devoted to precisely this effort.  A new United States wing of Social Value International is being organized.
There are associated methodological challenges to be figured out.  For both communities, these include examining the causal links, moving away from purely econometric approaches, and developing  a shared  consensus on evidence-based policy recommendations.  Two other key challenges include going beyond existing stovepiped views about how to measure "impact" and bridging persistent gaps in evaluation capacities both in the development community and among the beneficiaries.
What will change with this new methodological convergence is a different evaluator role – one where the evaluator works alongside project managers to ensure both evaluable programs and effective interventions that have both market and social impact results.
To learn more, read the latest Economic Reform Feature Service article.
Denise Baer is Senior Evaluation Officer at CIPE.