Democracy that Delivers Podcast #55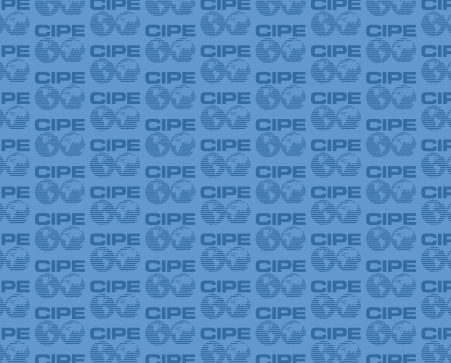 In recent years, populist and authoritarian leaders around the world have openly sought to discredit liberal principles and undermine democratic values such as the rule of law and checks on authority. This encroachment on liberal democracy has been accompanied in many cases by attacks on market principles and the suppression of independent business voices.
This week's podcast is a recording of an event CIPE recently co-hosted with the National Endowment for Democracy (NED) titled Defending Liberal Democracy in Emerging Markets: The Role of Free Markets and Rule of Law.
Specifically, the event explored whether liberal economic reforms and accountability in economic policy can help bolster the consolidation of democracy and, if so, under what conditions.
What are the common challenges facing liberal democracy and market economies?
What are the economic arguments in support of liberal democracy?
How can a free-market system respond to demands for economic and political inclusion?
What types of reforms would promote a level playing field and accountability in government?
Opening remarks were provided by:
Greg Lebedev, Chair, Center for International Private Enterprise
Carl Gershman, President, National Endowment for Democracy
Three members of CIPE's Free Enterprise and Democracy Network engaged in a panel discussion on the topic:
Aurelio Concheso, President of the Advisory Board, Centro de Divulgación del Conocimiento (CEDICE), Venezuela
Güray Karacar, Former Secretary General, Corporate Governance Association of Turkey (TKYD)
Selima Ahmad, Founder and President, Bangladesh Women Chamber of Commerce and Industry (BWCCI)
The discussion was moderated by:
Karen Kerrigan, President and CEO, Small Business and Entrepreneurship Council
We hope you enjoy the conversation!
Want to hear more? Listen to previous podcasts at CIPE.org/podcast.
Subscribe to the podcast on iTunes or on your Android device.
Like this podcast? Please review us on iTunes to help other listeners find the show.