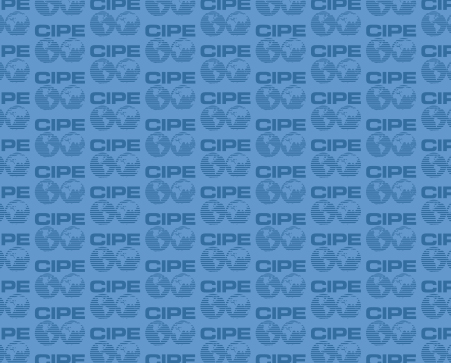 CIPE Regional Director for Europe, Eurasia, and South Asia Marc Schleifer works on democracy projects in vastly different parts of the globe. On today's episode of the Democracy that Delivers podcast he discusses the trends that are affecting the health and development of democracy in his areas of focus, including the attitudes and outlooks of the citizens in each region.
Schleifer describes his early interest in social issues and how his fascination with Russia led to eight years living in the country working in law and international development (and his brief stint as a rock musician). His recollections from this time, including the exciting and chaotic mood in pre-Putin Russia, contrast sharply with his assessment of Russia both today and in the near future. He also talks about the rise in populist sentiment in many parts of the world and challenges us to avoid knee-jerk reactions and look at the political and economic developments behind it.
Listen to past episodes of our show here.
Like this podcast? Please review us on iTunes to help other listeners find the show.