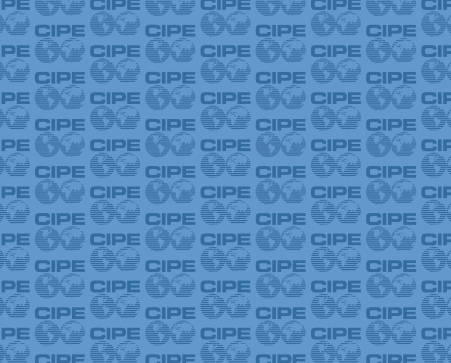 This week on the CIPE Democracy that Delivers podcast, international trade expert Aurelio Garcia talks about trade facilitation and how tackling red tape makes trade more inclusive. Garcia differentiates trade policy from "trade facilitation," which involves improving the procedures required to move goods across borders. He describes how trade facilitation helps bring the benefits of trade to more businesses and entrepreneurs. Garcia explains that you cannot "solve 21st century problems with regulations from the 1950s and 60s" and discusses how data and IT systems are key to making trade systems more efficient and accessible. Garcia also talks about his first job working for a garlic exporter in Spain and how that experience still informs his work today.
Watch a video that highlights the way trade facilitation makes cross border movement of goods much easier in Central America.
Want to hear more? Listen to previous podcasts at CIPE.org/podcast.
Subscribe to the podcast on iTunes or on your Android device.
Like this podcast? Please review us on iTunes to help other listeners find the show.