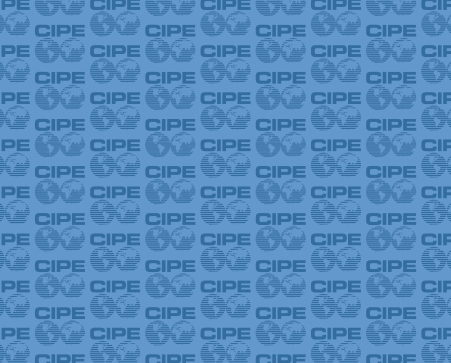 On September 16, 2016, CIPE hosted a panel discussion on the need for rapid response in countries where a significant opportunity has appeared for achieving anti-corruption progress. CIPE's Rapid Reaction Anti-Corruption Project is designed to address this need by deploying a team of anti-corruption experts with international stature to countries in transition. The experts, with NGO, business, and law enforcement backgrounds, would be swiftly deployed to countries which have governments newly empowered to address corruption, and a strong economic interest from foreign firms previously repelled by corruption risk.
Today's podcast is a recording of the event at which experts discussed corruption challenges and practical solutions. The event was opened by CIPE Managing Director Andrew Wilson [then Executive Director (acting)] and was moderated by Chrstian Caryl, Editor of the Foreign Policy Democracy Lab blog.
Panel speakers included President of the National Endowment for Democracy Carl Gershman;  Senior Associate at the Carnegie Endowment for National Peace Sarah Chayes, and author of Thieves of State: Why Corruption Threatens Global Security Sarah Chayes; and CIPE Program Officer for Ukraine, Russia and Central Asia Eric Hontz.
Like what you heard? Listen to previous podcasts at: http://www.cipe.org/podcast