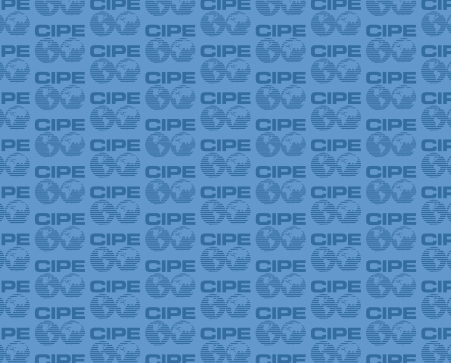 Reagan-Fascell Democracy Fellow Nyaradzo Mashayamombe discusses her work as an advocate for women's and girls' rights in Zimbabwe and the way women are viewed in society is changing in that country. Mashayamombe talks about the hardships she experienced as a child in rural Zimbabwe and how they drove her to help other girls and women. She also discusses the empowering impact of social media and the current economic situation for women in Zimbabwe.
Listen to past episodes of our show here.
To hear more from Mashayamombe, watch this video of CIPE's event on Countering Gender-Based Violence: Empowerment Through Economic Opportunity, in which she participated as a panelist.
Mashayamombe is founding executive of Tag A Life International Trust, an advocacy organization that promotes girls' rights and women's empowerment in Zimbabwe. Contribute to the Tag A Life Trust here.
Follow Mashayamombe on Twitter @nyarimash
Like this podcast? Please review us on iTunes to help other listeners find the show.