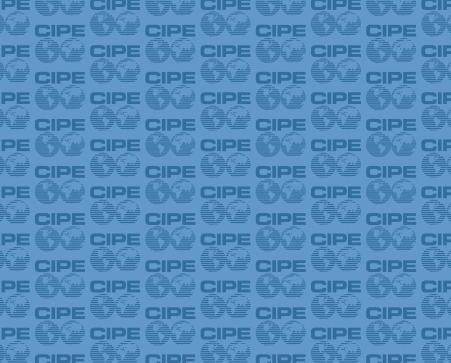 Former Executive Director of CIPE John D. Sullivan discusses how the private sector and a free market economy are essential for a thriving democracy and the role CIPE plays working with private sector partners to strengthen democratic institutions around the world. Sullivan recalls what led to the establishment of the National Endowment for Democracy and its core institutes, including CIPE, and how it was decided that the private sector needed to be represented in the "democracy program" that began under former President Ronald Reagan. Sullivan also discusses the important relationship CIPE developed with the Russian Chamber of Commerce, and the impact of the work of Peruvian economist Hernando de Soto on CIPE's programs.
Listen to past episodes of our show here.
Like this podcast? Please review us on iTunes to help other listeners find the show.