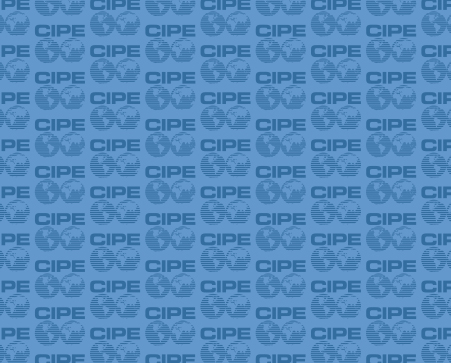 Women comprise more than half of those displaced by the Syrian civil war, a conflict affecting more than 12 million people. As entire communities' social services and educational structures have been upended and 3 million children forced to abandon their education, girls and young women have been disproportionately affected by the unrest. Those who would otherwise attend school, complete their educations, and pursue diverse careers are being forced into early marriages and motherhood, sexually exploited, and used as unskilled labor in dangerous working conditions in large urban centers like Amman, Beirut, and Istanbul.
There is a strong correlation between education and positive health and socioeconomic outcomes for women and girls, yet education is often one of the first things to be disrupted when conflicts break out. In areas where traditional educational models become unavailable or unfeasible, civic education courses that nurture cultures of peace, promote dialogue and non-violent conflict resolution, and build the cognitive and participatory skills of participants can help fill a critical gap.
Civic education programs targeting youth are of particular importance under these conditions. In many cases, they provide a safe space for those who would otherwise be prey to the state—or in the Syrian context, the allure of violent and extremist non-state actors. Education, in concentrating on helping students realize their self-actualization, has been shown to make it more likely that there will be a democratic outcome to these conflict situations.
Broadly, civic education is "the processes that affect people's beliefs, commitments, capabilities, and actions as members or prospective members of communities."  It's been shown to provide a positive framework for collective civic identity, and can serve as a stabilizing factor in societies suffering from violent conflict and its aftermath. The importance of comprehensive civic education in the Syrian context, then, is of the utmost importance. And as a nation's progress in many ways depends on the progress of women, a civic education framework that is inclusive of women and cognizant of their distinct strengths is integral to maximizing its impact and engaging a broad constituency.
Since the outbreak of war almost five years ago, the concept of "Syrian" as a cohesive identity has drastically shifted. Many young people, in the wake of violent unrest and sectarian division, have begun to question what it means to be Syrian altogether, and what, in the post-conflict period, their role will be in the rebuilding of their country. One organization, the Syrian Economic Forum (SEF), has taken on a prominent role in shaping a new understanding of Syrian national identity.
In just under three years, SEF has become a leading voice for the Syrian private sector, based out of its headquarters in Gaziantep, Turkey. Through its policy and advocacy initiatives, the organization is working proactively to train and equip young Syrians with the tools and knowledge that will be necessary to rebuild their country. Perhaps most importantly, their civic education courses are helping young people displaced by war re-envision what it means to be Syrian.
Increased political participation is often tied to stronger feelings of collective identity and a cohesive sense of nationalism—what it means to be a member of a particular community, or a citizen in a certain country. And in post-conflict countries in which women have not traditionally played an active or prominent role in the electoral process, voter and civic education can be critical in enhancing women's participation in elections. Civic education can also, by disseminating positive imagery of women as voters, leaders, and active participants in democratic learning processes, augment women's participation in elections. While Syria can in no way be considered post-conflict, SEF's robust civic education model is already shaping these trends.
To date, more than half of volunteer participants in the courses have been women, speaking not only to the appetite of women in refugee communities for this type of education, but of their potential to play an active and substantive role in self-advocacy and democratic learning processes—processes that will lead to economic gains, both now and in the post-conflict period.
Farah*, one of the dozens of young women who have participated in SEF's civic education courses since they began in 2014, spoke to me recently about her experiences. She expressed her appreciation for the course, saying it greatly benefitted her studies. The course, which focused on the development of her cognitive abilities and thought processes, helped her better understand both her strengths and weaknesses, and in this way, contextualize her role as a student. These kinds of skills will be essential, in the aftermath of the Syrian civil war, to ensuring youth participation in peace processes, driving broad-based civic participation, and ultimately, cultivating a democratic and sustainable model of governance for the country.
Moreover, Farah hopes that, post-conflict, she and other course participants will be able to use their new knowledge in tangible ways, and to play a part in what comes next. Yet what becomes clear in talking to her is that this process has already begun. She credits her participation in the course with helping her become more self-aware, more confident in her abilities, and better equipped to effectively confront the challenges in her life.
When the Syrian civil war eventually ends—and it will—young people like Farah will be absolutely essential in helping the country recover and carve out a path forward for the country. The knowledge she gained from her civic education course will no doubt make all the difference in her capacity to be an engaged citizen in the new Syria. Farah also believes that after the war, the civic education courses can be used to engage others, not just youth—everyone from government ministers to economic stakeholders—and that a broader implementation of the curriculum will encourage a bottom-up development approach that first and foremost takes into consideration the needs and resources of individuals. Only by investing in ordinary citizens' democratic learning and helping them develop their abilities, can Syria be made strong again.
Farah is just one of many Syrians that has benefitted from SEF's civic education courses. Her experience, of self-advocacy through democratic learning, is important to remember when considering the role women can play in driving democratic reform and promoting sustainable development.
Progress starts with us; it starts with the institutions and individuals purporting to work for such progress, and until each one of us commits to accelerating the processes that advance gender parity, inequities will persist.
Each year on International Women's Day, we seek to elevate the voices of global women, and celebrate the ways in which they contribute to social, economic, cultural and political achievements around the world. 2016's theme, "Pledge for Parity," acknowledges how far we have come, while remaining cognizant of the progress yet to be made, to help women and girls achieve their ambitions, to promote gender-balanced leadership, to respect and value difference, to develop more inclusive and flexible cultures, and to root out workplace biases.
There are thousands more like Farah, both Syrian refugees and women throughout our own communities, who are increasingly taking economic empowerment and democratic learning into their own hands, shaping their futures, improving their circumstances, and challenging the status quo. This International Women's Day, let's pledge to elevate these voices, and our own; to work for substantive change; to confront the difficult questions; and to never settle for what is expected of us. We women have the potential to be a force—economic, democratic, and demographic—to be reckoned with. Let's be one.
Kate Moran is a Program Assistant for the Middle East & North Africa at CIPE.
*name has been changed to protect anonymity