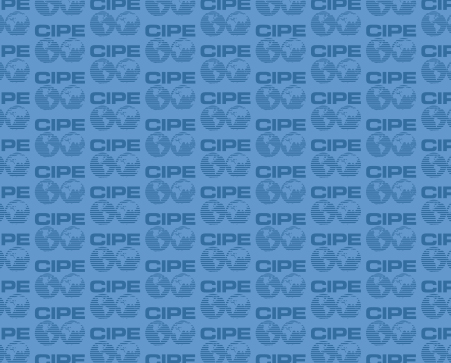 By Dahye Kim
On May 3, the United Nations General Assembly honors the fundamental principles of press freedom with World Press Freedom Day. On this day Freedom House also released Freedom of the Press 2015, the latest edition of its annual report published since 1980 to evaluate press freedom around the world.
Unfortunately, the dominant global trend in 2014 was negative. Global average score of press freedom declined to the lowest point in more than 10 years, with the largest one-year drop in a decade. There were significant declines in press freedom in 18 countries (Greece, Bahrain, Mali, Hong Kong, Azerbaijan, etc.), while just eight had significant gains (Tunisia, Myanmar, Libya, etc.)
Of 199 countries and territories, 32 percent were rated "Free", 36 percent were rated "Partly Free", and 32 percent were rated "Not Free." This marks a shift toward the Partly Free category compared with the previous year.
The world-wide decline of conditions for the press relates to mounting restrictions on the free flow of information, including harsh laws and physical violence in some countries.
The followings are major findings described in Freedom of the Press 2015 that stood out in 2014:
Increased use of restrictive laws
In many countries, restrictive laws – often justified on national security grounds – were used by governments as a tactic to control information and silence criticism. These countries included Thailand, Turkey, Russia, Egypt, Mexico, South Africa, and South Korea.
Physical violence and inaccessible areas
Intimidation and violence against journalists continued to soar, and the number of geographic areas that are inaccessible to journalists is growing due to armed conflicts. Deadly street protests frequently proved dangerous for reporters as well, in places such as Syria, Iraq, Nigeria, Libya, Hong Kong, and Venezuela.
Pressure through ownership
In many cases, news coverage has been increasingly manipulated to serve personal or partisan interests by dominant media owners, for example in Venezuela, Turkey, Ecuador, and Greece.
Increased use of propaganda by states and non-state actors
Authentic journalism is more often being crowded out by active and aggressive propaganda. Some governments give explicit guidelines for reporters or even completely fabricated the source of information. Not only national governments, but also some militant groups used propaganda, establishing sophisticated media operations with potential audiences around the world. Examples include Russia, China, and Islamic State militants.
Unfettered access to information is a pillar of democratic society because it enables individuals to demand accountability from their governments and to advocate for social change and political reform. Debunking propaganda, revealing the truth even if it's ugly, and disclosing corruption to the public are honorable jobs that journalists around the world are pursuing and should be allowed to.
Freedom of the Press 2015 revealed the wide and growing range of challenges to press freedom around world. How to respond to those challenges is the question we should reflect on as we celebrate World Press Freedom Day.
Dahye Kim is a Global intern at CIPE.