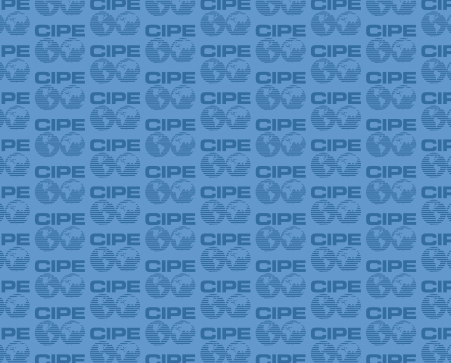 In the weeks following the so-called "EuroMaidan" protests in Kyiv that led to the installation of an interim government and the scheduling of early presidential elections, attention in Ukraine began to turn to the need for urgent measures to jump-start the economy, as well as for a comprehensive set of policy reforms in the medium- to longer-term to get the country on track.
With stagnant growth, large fiscal deficits, and the likelihood that international assistance from the IMF will be predicated on a set of austerity measures, many analysts believe that the only way to stimulate Ukraine's economy is to support the growth of the small and medium-sized enterprise (SME) sector, which represents just a small fraction of the country's economy in comparison to the countries of Europe which Ukraine aspires to join.
To help articulate just what changes are needed, and to ensure that that the SME sector has a voice in the policy reform discussion, a group of Ukrainian business associations representing SMEs and leading think tanks organized a national forum to discuss a coordinated strategy for reform on April 8-9 with support from CIPE.
More than 100 participants from associations and chambers across Ukraine – representing many of the graduates of CIPE's association training program over the past three years – participated in sessions on reducing corruption, improving the regulatory environment, measuring the share of SMEs in Ukraine's economy, training for SMEs, and European integration. Keynote speeches were made by Minister of Economic Development Pavlo Sheremeta and a representative of the government covering regional economic development.
CIPE invited speakers from Hungary and Bulgaria to share experiences from the European integration process, as well as from Moldova to discuss collective action by business associations to advance policy reform. CIPE Deputy Director Andrew Wilson, Regional Director for South Asia and Eurasia Marc Schleifer, Ukraine Country Director Nataliya Balandina, and Program Officer for Ukraine, Central Asia and Russia Frank Brown were all on a number of panels.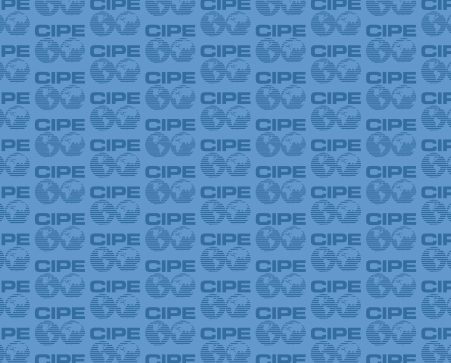 On April 10, Schleifer and Balandina facilitated a session with the group's coordinating committee to discuss next steps. The coordinating committee then held a press conference to lay out these future goals and policy priorities for the National Platform. At the press conference, the Forum participants articulated several priority areas for economic reform, including reviewing the system governing the issuance of licenses and permits; reducing unnecessary inspections of businesses; and defending property right.
The participants now plan to create a more formalized National Platform of Small and Medium Business to serve as a unified voice for interacting with the government, as well as working groups do carry out expert analysis of a wide range of laws that need to be reformed. The Forum participants also will push for the country's presidential and parliamentary election candidates to formulate clear economic plans, and campaign on these ideas.
Marc Schleifer is Regional Director for South Asia and Eurasia at CIPE.