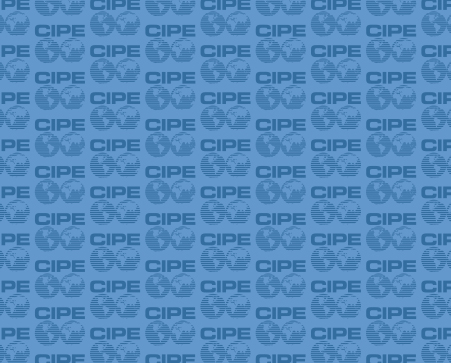 This week five young professionals from different countries arrived to the U.S. to partake in CIPE's ChamberLINKS program. The program, which is taking place for the fifth year, matches rising young stars from chambers of commerce and business associations around the world with similar organizations in the U.S.
This year's participants and placements include:
For the following six weeks, these participants will shadow senior staff of their host organizations to observe and take part in the daily operations of successful associations.
Through the ChamberLINKS experience, the participants will gain valuable skills such as advocacy, membership development, and events management. At the same time, these international participants will provide their U.S. hosts with intercultural understandings such as insights into how associations operate in other nations.
The program also has a long-term impact because the participants bring back what they learned from their experiences to their home organizations after the program ends. For instance, Kipson Gundani, a 2012 ChamberLINKS program participant, raised funds and created momentum to start several new initiatives at the Zimbabwe National Chamber of Commerce (ZNCC) based on his experience at the Ponca City Chamber of Commerce in Oklahoma. This included internship programs connecting 50 university students with ZNCC members, evening networking events for ZNCC members, and improving the Chamber's governance systems by making the board selection process more transparent.
Everyone involved in the program –the international participants, the host organizations, and CIPE – are excited to see what the participants will learn from the next six weeks.
Maiko Nakagaki is a Program Officer for Global Programs at CIPE.