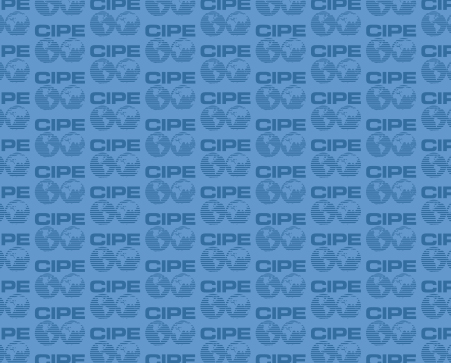 Fayyaz Bhidal is a CIPE-Atlas Corps Think Tank LINKS Fellow at the Atlantic Council.
As the world celebrates yet another international day dedicated to acknowledge and appreciate women's social, economic, cultural and political contributions, women in Pakistan struggle for equal standing in deeply entrenched patriarchal society.
According to a recent article published in 24/7 Wall Street, Pakistan is only second to Yemen among the list of ten worst countries for women to be born in. Let's look at the statistics in Pakistan:  there's 21 percent gender based income gap; only a quarter of the national labor force are represented by women; and women receive 43 percent less educational opportunities compared to men. In terms of gender equity, Pakistan falls far behind even the war-torn countries of Syria and Sudan. Given that women form about half the total population, their access to health and education services and chances for social and economic growth seem minimal.
In terms of women's political participation, Pakistan has registered some impressive progress as women constitute about twenty percent of the legislature in provincial and national houses. However, this fair share in power has not translated into better living and working opportunities for the women who are represented by their likes in the parliament. These female parliamentarians usually belong to the elite class of the country, thus their focus is more on maintaining the status quo rather than taking up issues for legislation against women's sexual harassment or better access to education or healthcare. The little legislation that prevails in this regard is attributed to the efforts of civil society organizations.
At the outset, amid active media, awareness about women's rights in Pakistan is growing. However, there is little evidence that this awareness has helped women to escape from the day-to-day sufferings. According to the statistics collected by civil society organizations in the country, violence against women increased over seven percent from 2011 to 2012. This is mainly because violations against women's rights are protected under the guises of false and twisted interpretation of religious and cultural values.
Civil society organizations working on improving the status of women in Pakistan agree on the fact that women's rights cannot be ensured unless they are provided with easily accessible opportunities for quality education (Critical Analysis of the Educational Policies of Pakistan by Rehman, M et al, 2009). Such organizations, like Sustainable Development Policy Institute (SDPI), have initiated educational and awareness programs that exclusively focus on empowering women through education. With the help of on-ground data, these programs also correlate women's access to basic education skills and incidents of violence against them.
Beyond education, it is also important to improve the economic status of women in society to control physical and social perpetration against them. Studies show that greater financial independence improves women's social standing. This in turn enhances their say and inclusion into the decision making process.
While the current government of Pakistan promises to implement the necessary legislation to improve the social and economic status of its women, mere legislation will not be enough. Enrollment and school retention rates for girls must be brought to par with the boys. Property rights must be revised, and strengthened to give women equal opportunities for business. Financial independence and education for women is not only a key to reducing gender based violence, but also to trigger economic growth. However, if Pakistan continues to ignore the potential of its fairer sex, it will continue to languish in entrenched backwardness which will only exacerbate its social and economic issues.
CIPE-Atlas Corps Think Tank LINKS Fellowship brings talented young professionals with strong research backgrounds to shadow researchers and experts at leading U.S. think tanks for six months. Fayyaz Bhidal is part of the Fellowship, serving at the Atlantic Council.