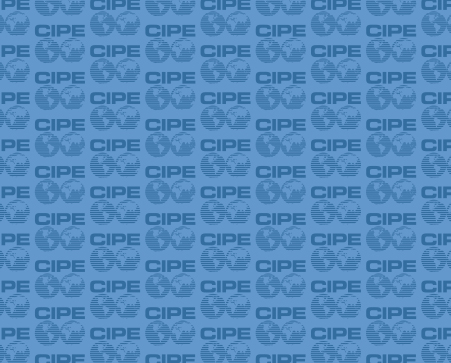 By now, we've all heard about the benefits of engaging women in economic activities. Economically empowering women–helps promote gender equality, poverty eradication and inclusive economic growth. Moreover, the private sector drives economic growth since they build capital, and foster innovation and productivity. No country should overlook the reality that when women are economically empowered to become entrepreneurs or work for businesses, they contribute to the overall sustainable development of their communities.
Moving beyond the rhetoric of why it's important to engage women world-wide, on this year's International Women's Day, let's think about how to go about empowering women in the economy.
On March 4, the U.S. Chamber Foundation Corporate Citizenship Center and United Nations Office for Partnerships are hosting their annual International Women's Day Forum to explore how the private sector and their partners can cooperate to build a supportive ecosystem for women and girls all over the world. This year's forum features an array of business leaders from Intel, Coca-Cola Company, Gap Inc, and other leading corporations that are taking action to engage with more women around the world.
I will be attending the event and live-tweeting using the event's hashtag #Inspire2Act. Follow the discussion on March 4th, and explore best practices and  actionable initiatives to make women's economic empowerment a reality.
Maiko Nakagaki is a Program Officer for Global Programs at CIPE.