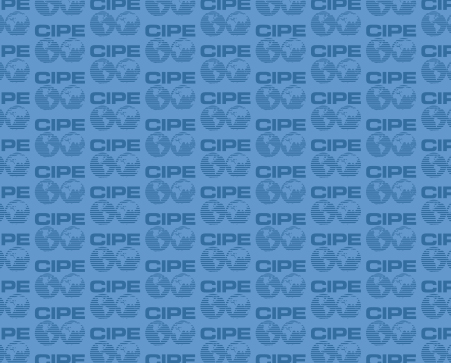 For the first time since its independence in 1947, Pakistan saw its first ever peaceful transition from one democratically elected government to another in 2013.  While this was a remarkable success for Pakistani democracy, the country still lacked a process for holding civilian governments accountable for their electoral promises.
Working with economic think tank Policy Research Institute of Market Economy (PRIME), CIPE Pakistan initiated a project to monitor key economic promises made by the current government in its pre-election manifesto.
Through a consultative process, PRIME developed a scorecard to gauge the progress made by the government in the areas of economic revival, energy security, and social protection, focusing on 26 of the goals mentioned in the winning Pakistan Muslim League's pre-election manifesto. Scores are based on a possible 10 points in each category, with the most thorough implementation earning the most points.
The first Scorecard report released on January 27 shows that the average score for the economic revival is 3.17 out of 10, energy security scored 4.16, and social protection scored 6. This report covered the period between June 2013-December 2013.
Talking about the report, Dr. Shumail Daud, president of the Rawalpindi Chamber of Commerce & Industry, said:
"Strong democracy requires public participation in keeping governments on track with reform promises they made before elections. The business community is engaged with parliamentarians to ensure that these promises are delivered. Monitoring the government's economic performance via the Tracking Tool will help business community in effective advocacy throughout current government's tenure."
It was encouraging to see that leading politicians such as Asad Umar from PTI, Senator Mohsin Leghari from Pakistan Muslim League, and Senator Osman Saifullah Khan of the PPP endorsed this initiative.
Senator Leghari from the ruling PMLN said, "PRIME should be appreciated for the report, which is the first such effort to hold political parties to their election campaign promises."
Pakistani national media received this report positively. Major newspapers such as Business Reorder and The News covered detailed analysis of this report which is available at govpolicyscorecard.com.pk.
The next report will be published at the end of March 2014.
Hammad Siddiqui is Deputy Country Director for CIPE Pakistan.