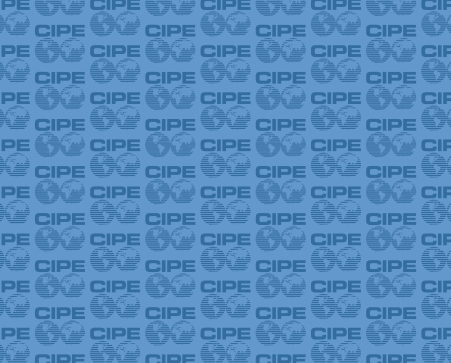 Today we all pay tribute to one of the world's greatest democrats, who overcame many challenges and whose leadership and life inspired millions around the world.
Nelson Mandela spent 27 years in prison fighting against injustice of South Africa's apartheid government. Shortly before entering prison in 1964 Mandela gave a speech about "cherishing the ideal of a democratic and free society in which all persons live together in harmony and with equal opportunities."
This passion for trying to create a better world served as Mandela's guiding principle and served him well when he faced the greatest challenge of his life in building a new nation of South Africa when he was elected President in 1994. At his inaugural he said "We enter into a covenant that we shall build the society in which all South Africans, both black and white, will be able to walk tall, without any fear in their hearts, assured of their inalienable right to human dignity – a rainbow nation at peace with itself and the world."
Like many, I never had an opportunity to meet Nelson Mandela but was inspired by both his life and his accomplishments. In the 1990's, I remember listening to Mandela's inaugural address and wondering how someone who had suffered so terribly under apartheid was willing to welcome some of his jailers into his new government. I wondered whether the people of South Africa were going to be able to put aside their differences and truly work together to build a new country that could serve as an example for the rest of the world. Under Nelson Mandela's leadership it did.
The path towards democracy in Africa has been long and arduous, with many setbacks, but Nelson Mandela's life will always serve as an example of how leaders can help heal deep wounds, and of the power that democracy and freedom has in inspiring constructive change. The CIPE family mourns the loss of Nelson Mandela with some of the following thoughts:
Thomas J. Donohue, president and CEO of the U.S. Chamber of Commerce, which operates the U.S.-South Africa Business Council, issued the following statement today regarding the passing of former South African President Nelson Mandela:
"The U.S. business community mourns the loss of Nelson Mandela. The mark he has left on his country and the world will never be forgotten. His belief in the entrepreneurial spirit of humanity is something that will live on for eternity. President Mandela's quiet strength and perseverance in the fight for a free nation for all South Africans will inspire many generations to come. We extend our deepest sympathies to the Mandela family and South Africa."
Omowumi Gbadamosi, CIPE's Country Director in Nigeria says:
"Nelson Mandela is an inspiration. The motivation for Mandela was not the 'lucrativeness' nor 'enterprise' that governance in Africa has become, but the Sacrifice of Service for Liberation- hopefully future leaders in Africa will follow in his steps."
Rosa Whitaker, former CIPE Board Member, and CEO of The Whitaker Group, says:
"Although humankind is poorer for the loss of Mr. Mandela, the loss is mitigated by the joy and privilege of having had him in our midst.  Many aspire to leave the world better than they found it.  Nelson Mandela actually did it, fortifying freedom, opportunity and justice."
Lars Benson is Senior Program Officer for Africa at CIPE.