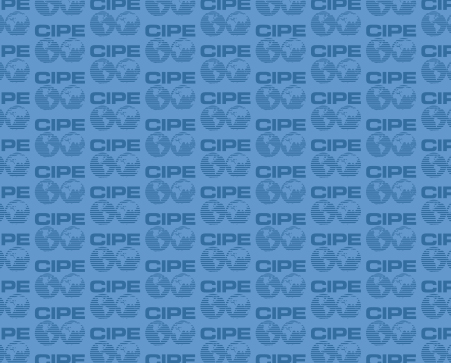 In October 2012, Georgia's parliamentary elections resulted in the unseating of the incumbent United National Movement party by the opposition coalition, Georgia Dream, with 55 percent of the vote. In the wake of the post-Saakashvili era, the newly elected government is working tirelessly to define the priorities for democratic reform, governance, and rule of law.
Speaking at the Carnegie Endowment for International Peace in Washington, DC on February 22, Georgia's newly appointed Minister of Justice Tea Tsulukiani — previously a renowned human rights lawyer — outlined her agenda for judicial reform. Throughout her speech, transparency, accountability, and impartiality were stressed as cross-cutting themes for reform initiatives.
Three key reforms highlighted by Tsulukiani included: universal free access to laws and penal codes; inclusion of civil society and the private sector in the drafting of new legislation; and strengthening the position of the defendant before a judge in the criminal procedure code.
This attention to democratic reform of the judiciary was warmly welcomed by many, as Georgia's judicial system is perceived as highly corrupt with little to no independence from the regime. It is nearly impossible for ordinary citizens to win a court case against the state – the acquittal rate in Georgia is a miniscule 0.01 percent. This stark statistic comes into the light when you consider the fact that there are 300 state prosecutors, yet only 33 defense investigators. What this means is that judges are provided overwhelmingly with evidence for the prosecution, rather than a balanced argument.
When asked what the number one human rights issue is in Georgia, Minister Tsulukiani definitively answered – the right to a fair trial. With many high-profile court cases against former government officials in the near future, the Ministry is doing everything it can to keep political interference at a minimum. This includes inviting international monitors to observe the trials, hiring many more defense investigators, and even introducing an Amnesty Act which would pardon all crimes except violent ones committed by members of the previous administration.
As Georgia's new administration is still in its fledgling stages, there are many unknowns in the political arena. However, if the reforms in the judiciary are any indication, it would appear that there is much to be optimistic about.
David Mack is Program Assistant for Eastern Europe and Eurasia at CIPE.
Published Date: March 11, 2013