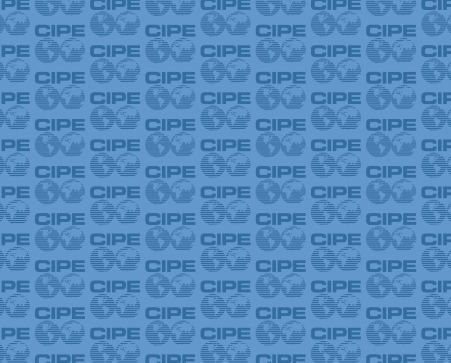 Pakistan is considered one of the most corrupt countries in the world. Transparency International's recent survey ranks the country 134th on the Corruption Perception Index, with only 42 countries scoring worse. It is encouraging that Pakistanis now openly talk about corruption: according to a recent public opinion poll conducted by Gallup Pakistan asking about the most disliked thing in Pakistan, corruption topped in the list at 16 percent.
Various donor agencies have been working in Pakistan for many years on reducing the menace of corruption. Some major reform work has been done in the Federal Board of Revenue, the department that collects taxes on income, sales, and property. Under a grant from the British Government, e-filing of these taxes was introduced in 2005. That reduced the interaction between the tax officer and taxpayer and also said to have reduced the opportunity for corruption.
Having said this, many sources of potential corruption remain. For example, newspaper reports suggest that in the past four years, Pakistan's five large public sector organizations lost Rs 393 billion ($4 billion USD).
Despite an increase in media reports on corruption, until recently the business community was reluctant to speak publicly about corruption that is rampant in other segments of Pakistani society. When CIPE started talking to the business community about its role in reducing corruption, the response of businesspeople was lukewarm. They were concerned that if they started advocating for reducing corruption, they might be penalized by the government agencies, and as a result might end up losing more money.
To help bring attention to the problem, the Young Entrepreneurs Forum (YEF), which is a part of Islamabad Chamber of Commerce and Industry, earlier this year launched a corruption perception survey, funded by a small grant from CIPE Pakistan.
Shaban Khalid, Chariman YEF said that the survey dealt with issues relating to the roles academia, the private and public sectors, donors, and the Pakistani diaspora have to play in improving the entrepreneurial eco-system, and the barriers into the entry into the entrepreneurial arena. Among other barriers, one major aspect that came to light through the surveys was corruption and lack of ethics in business practices.
YEF said that this survey has helped in analyzing the effects corruption can play in acting as a barrier to entrepreneurship and economic growth and how this serious menace may be tackled. Respondents shared their views on hurdles that must be overcome to obtain the most initial and basic necessities of setting up any business venture, such as the acquisition of electric and water connections. Moreover, those businesses that do not want to be part of unethical practices also have to face hurdles for non-compliance with the corrupt elements of the system.
Commenting on the survey, Saad Amanullah Khan, President of the American Business Council said it was:
"An excellent exposé on the underlying challenges to the private sector that boldly highlights our economy's Achilles heel. For new entrepreneurs the issue of corruption and lack of governance is clearly a very serious one as they have enough challenges like lack of funds, experience and business risk — and to then face external interference and coercion. This survey clearly highlights and confirms the very important hurdle to doing business in Pakistan."
It appears that the myth about the danger of discussing corruption in public has been broken by this small initiative. One can only hope that the private sector will now play its due role in reforming laws that facilitate corruption in the country.